If it can live up to expectations, Lily might just be the best drone we've ever seen.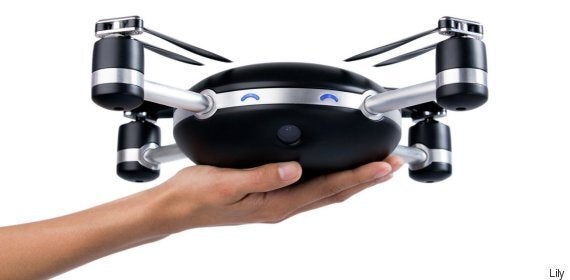 This humble 'selfie' drone will not only track you automatically but it's waterproof, compact and boasts up to 20 minutes of flying time.
You simply launch Lily by throwing it, whether that's over a cliff, up into the air or just straight down a waterfall.
Then using a special tracking remote, Lily is able to work out exactly where you are in relation to it so the camera always remains focused on you.
Both drone and tracking remote are waterproof (the remote becomes waterproof with a case), so even if you end up going for a swim, both drone and remote will be just fine.
Where Lily really shines however is that all of this will reportedly cost just £340 if you pre-order it now, or £640 if you buy it on launch.
By undercutting the likes of DJI, Lily could spell the end of all those glorious 'miracle save' drone videos. Being waterproof you won't need to start sprinting frantically to stop it from landing in the water.
The drone is still in the prototype stage but will reportedly launch early 2016.
Popular in the Community