Ricky Gervais's long-awaited David Brent film, 'Life On The Road', is set to go into production, as the comedian and actor has now scored funding for the project.
Ricky is set to write and star in the 'The Office' spin-off film, which will be funded by BBC Films and Entertainment One.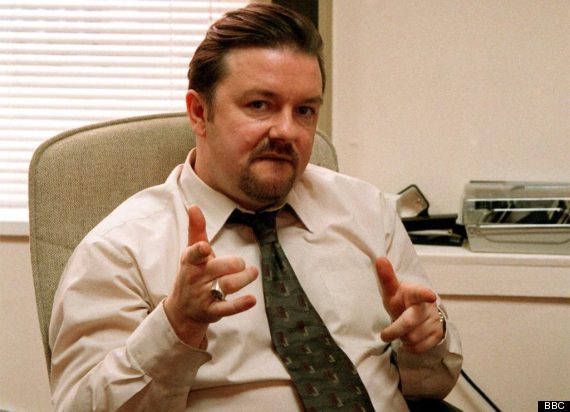 Ricky as David Brent
The 'Derek' star has shared his excitement ahead of the movie, stating: "I'm so excited that the world will see what David Brent is up to now and where his future lie.
"This film delves much more into his private life than 'The Office' ever did and we really get to peel back the layers of this extraordinary, ordinary man."
'Life On The Road' will be filmed in a mockumentary-style, and will follow the iconic David Brent, as he travels around the UK on his self-funded tour.
Fans will also get an insight into what David's been up to in the 12 years since 'The Office' ended.
The tragic character hasn't been completely absent from our lives though, and he was resurrected briefly in the 2013 Comic Relief sketch 'The Office Revisited'.
Ricky later published the video series 'Learn Guitar With David Brent' on YouTube.
Check out one of the clips below...
LIKE US ON FACEBOOK | FOLLOW US ON TWITTER