Sarah Jessica Parker has royally annoyed 'Sex And The City' fans after trolling them into believing a third film based on the hit TV series was in the works.
The Carrie Bradshaw actress sparked rumours about a second sequel when she posted a snap on Instagram of herself walking out of New York department store Bloomingdale's - which just happens to be one of her 'SATC' character's favourite haunts - revealing that the "cat's out of the (little brown) bag".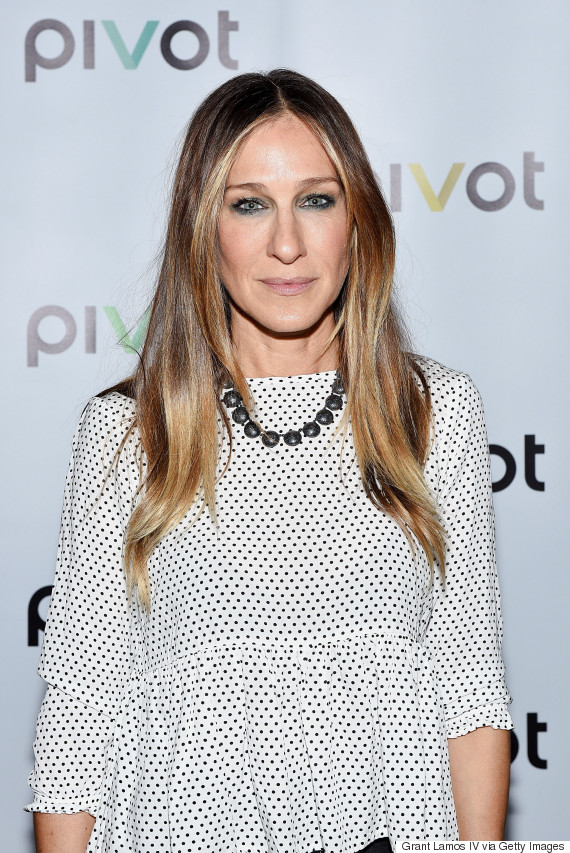 Sarah Jessica Parker
However, after whipping fans up into a frenzy, SJP has now revealed that the photo was teasing the launch of a new shoe collection for the store.
In a second post on Instagram, she wrote: "Pinch me, I'm dreaming. After months and months of sworn secrecy, I can finally shout the news from the rooftop. Or even better, from the iconic @bloomingdales awning. Welcome to New York, @sjpcollection. You're going to love it here. Finally, a permanent home in NYC."
She then - rather unconvincingly - apologised to 'SATC' fans if she had accidentally misled them into believing that a new film was in the works.
"Ps. Forgive me for any previous misunderstandings. Twenty lashes with a wet noodle. Yours forever, Sj x," she added.
Sadly for lovers of Carrie, Samantha, Charlotte and Miranda, Warner Bros. also backed up SJP's story.
"The post is not in relation to the Sex and the City property," the studio told E! News.
'Sex And The City' originally aired on HBO between 1998 and 2004 before the first film was released in 2008, with a sequel in 2010.
LIKE US ON FACEBOOK | FOLLOW US ON TWITTER