Not only did Gillian duet with David at his album launch in New York but the pair also shared a kiss ON THE LIPS. TWICE.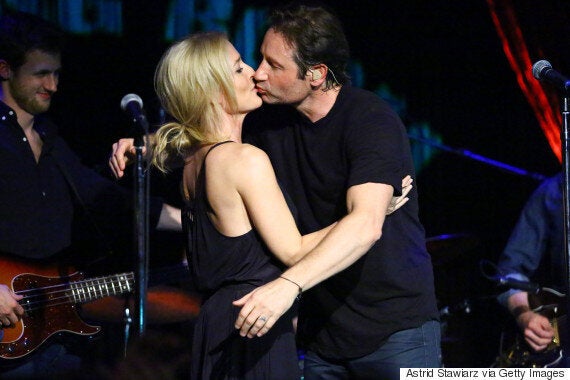 As she joined David and his band on stage at the Cutting Room for an encore, Gillian jokingly asked: "Can we play some real music please?"
The pair then launched into a rendition of Neil Young's 'Helpless', which culminated in the pair sharing a kiss.
Unsurprisingly, fans were pretty hysterical about what they witnessed on stage and took to Twitter to share their excitement.
"Am I being punked? This is AMAZING. A dream come true for #XFiles fans," one wrote.
"Gillian anderson and david duchovny kissed !!!!!! twice !!!!!!!! the world is a beautiful place," another added.
Another fan tweeted: "We live in a world where David Duchovny and Gillian Anderson sing onstage together, kiss, and do fistbumps. I like this new world."
"The idea is to get the old gang back, have some fun and get a bit of closure for us and the audience," Gillian told the Daily Mail.
The pair will return in January in a new six-episode series of the series, which originally ran for nine seasons, from 1993 to 2002, and also spawned two films.

'The X-Files': Most Shocking Episodes
Popular in the Community