Leaving the financial stability of investment banking and starting a business from scratch is not for the faint of heart. Especially when said venture is in an area you know nothing about.
But for Dimi Stozinic and Katya Igumentseva, following their hearts and launching an ethical company that helped people to become better and healthier versions of themselves was a no-brainer.
Fed up with not having time to focus on the things they loved, and feeling the stress and strain of working in the City, they decided to go in a completely new direction.
The pair had previously stumbled across the benefits of superfoods and organic produce, and in 2011, set up Organic Burst, which provides health foods to people across the globe, selling anything from acai berries and spirulina tablets to baobab powder.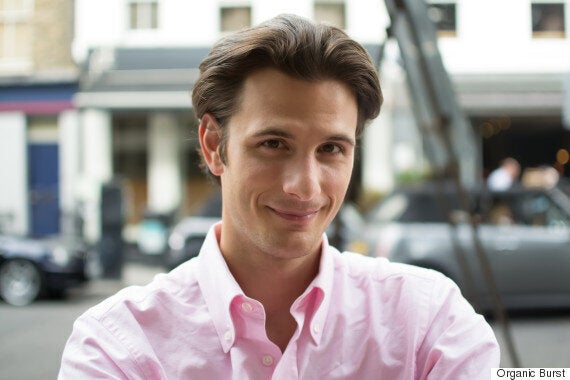 Prior to launching the company, Dimi worked in investment banking. He told HuffPost UK Lifestyle that he enjoyed his job, but eventually came to question whether his career really held any value.
"When you first start your professional working life, you're pretty happy to take on any challenge that's thrown your way and it's all very exciting.
"I thrived in the high-pressure environment – finding new ways to solve highly complex problems. However, the fun-factor decreased over time and I started to question whether it held any real value. I thought: 'Is this helping other people?'"
Meanwhile his partner Katya was studying hard for a postgraduate degree at Cambridge University. But, following some guidance from a mentor, the couple moved onto a path that they claim eroded their "state of ignorance".
"We began to understand that there was much more to be done than what we could achieve in that initial state of mind," said Dimi.
"What I was doing at the bank was pretty incredible, so when I decided to move on to Organic Burst a lot of people thought I was a bit mad."
Of course, it's a pretty big jump coming out of a financially stable job in investment banking and taking a gamble on a health food start-up. However Dimi was more than happy to give it a go.
"I can't say I wasn't nervous, as every entrepreneur will tell you, because suddenly the safety net's gone and you know you can't fall as it will hurt a lot," he said.
"But it would seem that karma took care of things. Sometimes you just need to go with the flow."
And it was a necessary move, as City life was taking a toll on them both.
He added: "Both Katya and I started our health journey and came across superfoods - their benefits were profound and the more we researched them, the more we fell in love with their stories, effects and potential to help so many people.
"Eating organic was important to us from day one. And it's also one of the few ways to effectively ensure you are not consuming potentially harmful chemicals in your food."
Understandably, the news that they were packing in their careers and studies in favour of launching a health-orientated business went down like a lead balloon among their families.
"Initially their reaction wasn't good, but that's understandable," said Dimi. "This is not conventional and of course they want the best for us so they were worried.
"But they knew our motivation was correct and so when the initial heat blew over they become very supportive as they saw the effects of our efforts on people all around the world."
As with any business, there were challenges in making it work. The couple had zero retail experience, which proved tough at times. But they didn't let it constrain them.
"What you sometimes think is 'impossible' is actually not, you're just constrained by your current thinking," he explained. "The more 'impossible' things you try, the more you realise that a lot of them are actually doable."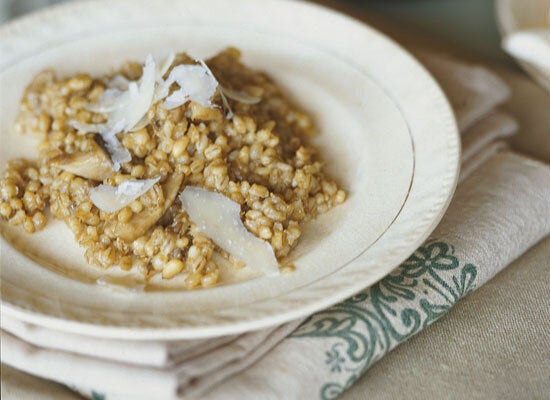 Super Foods Recipes
When it comes to things like stress, Dimi has a very alternative view. But it's one that - when you stop and think about it - makes perfect sense.
"At a basic level, I don't see a problem with stress," he said. "When you go to the gym you're under stress. When you go for a run, you're under stress. When you play a game of any sport, you're under stress.
"But those are good things right? Of course, because intermittent stress is not a problem, it makes you stronger.
"My so-called 'stress' has increased, as I'm now working more hours and even more intensely, but when I stop, I don't experience this 'stress' any more and I can rest with the knowledge that my effort has made a positive impact on the world."
Continuous stress is the "bad" sort of stress, he added, and it's this type of stress which the couple both experienced in their previous careers.
On a personal note, Dimi insisted that the daily challenges and stresses of running a business has never really impacted the couple's relationship either.
"When your motivation is greater than just creating a business, there is no difference between personal life and work life. Our relationship is stronger by the day as we share the same motivation and the same mission."
When the duo aren't putting their absolute all into the business, they enjoy playing with their two dogs, keeping fit or simply "watching a good old episode of Friends".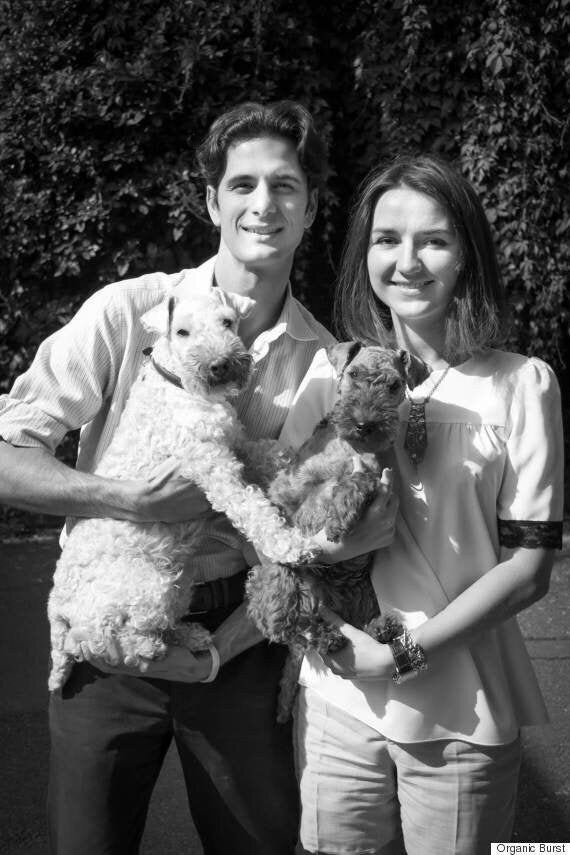 Dimi, Katya and their two dogs.
They are truly happy in what they do and this, Dimi noted, is down to the fact they help others.
"If you genuinely want ever-lasting happiness and peace, then you need to start with a very simple thought, 'others first'," he said.
Another important part of the company's ethos, is that it liaises with ethical growers and producers.
"Ethics, of course, has many definitions and meanings to different people," said Dimi. "But for us it simply means having the right motivation to help others, and if you cannot, at least cause no harm."
And with Katya's interest in development economics, it seemed only right that the couple would connect with communities in the "developing world" to help create their products.
"It just made sense for us to build a brand that would help these communities, while also benefiting our consumers. It's all about win-win," added Dimi.
It seems like a pretty idyllic business venture, and it all appears to have worked out for the best - so what advice does Dimi have for those who are fed up of their career and wanting to start fresh?
"First and foremost, make sure you have a really hard think before you make the wrong decision. Are you really fed up of your job for the right reason? If you don't have the right motivation for your switch, then I can guarantee that the grass is definitely not greener on the other side.
"If your motivation is money, forget it. If your motivation is to your own benefit, forget it. If your motivation is to help others, you have a much better chance of succeeding."