It's a year since Stephen Sutton, the teenager who raised almost £5m for the Teenage Cancer Trust and touched the world with his fighting spirit, passed away from cancer.
The 19-year-old had fought a four year battle with the disease, all the while refusing to let his life be consumed by it. While suffering from the disease, he hoped to raise £10,000, but actually hit £4,961,352.
Before his death Stephen wrote: "I don't see the point in measuring life in terms of time any more. I'd rather measure life in terms of making a difference."
"Don't feel sad for Stephen," his mother Jane said. "Just spread kindness in his name. I'd like everyone to hug for Stephen."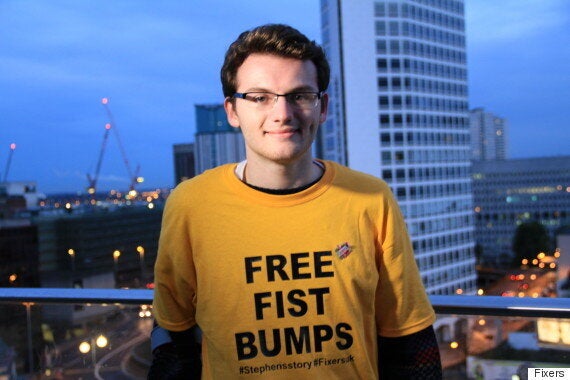 Stephen Sutton was a member of the Fixers charity
One of Stephen's many legacies is National Good Gestures Day, an event he created in 2013 with the social action charity Fixers, to encourage people to reach out to others.
Just four days before he died last year, the Staffordshire teen took part in the event, giving hugs and high fives to people on the streets of Birmingham. Stephen expressed his wish the national day be rolled out every year, and now, to honour his memory, 900 people are taking to the streets in the UK to "hug for Stephen".
"Stephen believed in the power of positivity and kindness for the sake of spreading good," Jane added. "Good Gestures Day is the perfect way to keep his message alive. A hug can't heal everything but it makes us all feel better.
"It's a lovely way to remember him this year by showing how powerful it can be to try to make things better for everyone, no matter what you're going through.
"We want as many people as possible to get involved and post their hugging pictures online. They could hug their granny, their dog or even a tree! It'll put a massive smile on everyone's face."
On Saturday, eight of Stephen's closest friends will be leading the #hugforStephen initiative in 15 cities across the UK.
One of them, Abbie Jones, told HuffPost UK: "it's nice to get people to remember him once again.
"Good Gestures Day is all about bringing people together and breaking down social barriers. Stephen would have loved us rolling it out every year.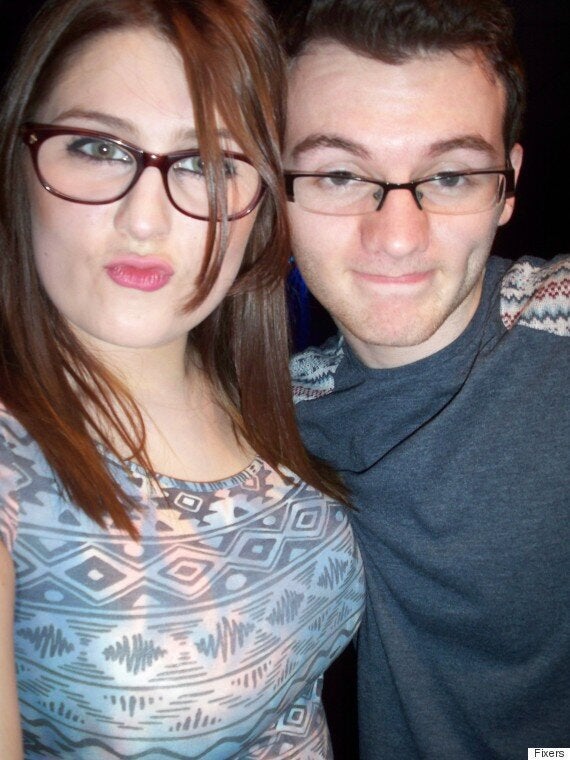 Abbie Jones with her close friend Stephen Sutton
"It was mainly to raise awareness at first, but now it's to continue Stephen's legacy. It's nice to give a nod to such an inspirational person in this way."
Alastair Fisher, a 20-year-old based in Swansea, said: "It's about spreading happiness and random acts of kindness. It's important for me to do this because he was a good friend of mine and we all owe it to him.
"An event like this is everything that Stephen believed in. One day where he wanted to make other people happy. Hopefully we can make this year's event even bigger than before."
Teenager Hannah Telles added: "Stephen spent the last few months of his life selflessly making others happy. We have a duty to continue his fantastic message and remind people that there is good in the world."
Share your #HugForStephen on social media and text 'hug' to 70660 to donate £2 to keep Stephen's National Good Gestures Day going and help other young people become a Fixer as he did.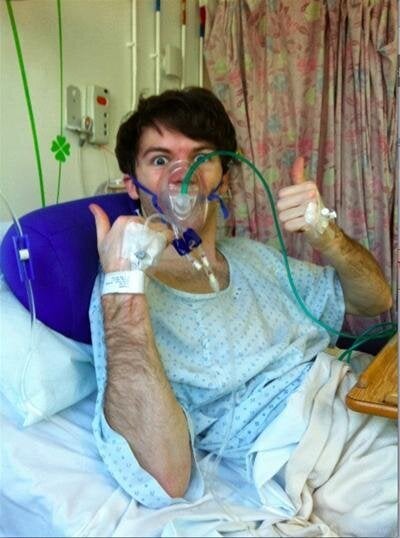 Stephen Sutton #StephensStory