You might have seen pregnant woman get detailed and creative body art on their bumps before, but this artist has taken it to a whole new level.
Marieke Crone is a Dutch body and face painter who has begun crafting realistic paintings of a baby inside a woman's belly right on her bump.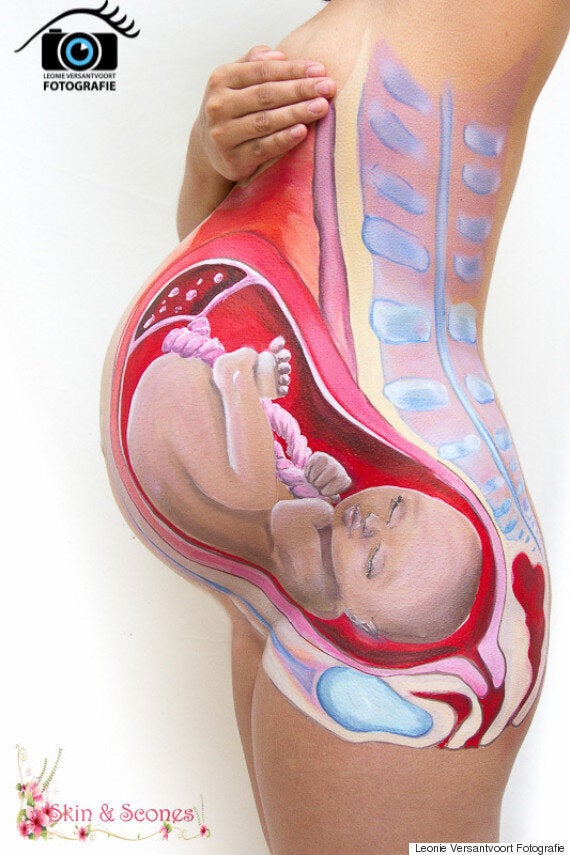 Model: Kristine Smits, Bodypainter: Marieke Crone, Atelier Bodyart. Photo: Leonie Versantvoort Fotrografie
Crone's art covers the side of the pregnant models body, from underneath her armpit to down to her thigh.
"I make a lot of bellypaints for baby showers and the mummy-to-be gets to choose anything they want on their bumps," Crone tells HuffPost UK Parents.
"There, they have chosen the babies on their bumps. I always bring my portfolio to a baby shower so they can see my style of work, and as my portfolio grew with more painted babies, more mums wanted the babies on their bellies."
Crone says the bellypaint with the anatomy was thought of by photographer Leonie Versanvoort.
"We worked together on a body paint shoot before (a dancer with painted muscles in an old factory) and when she wanted this paint done, she asked me again," she adds.
This is currently the only detailed anatomical painting Crone has completed, but many other of her body art masterpieces have included children.
The images she creates are of peaceful, sleeping babies with the idea that they're resting inside their mother, waiting to come out.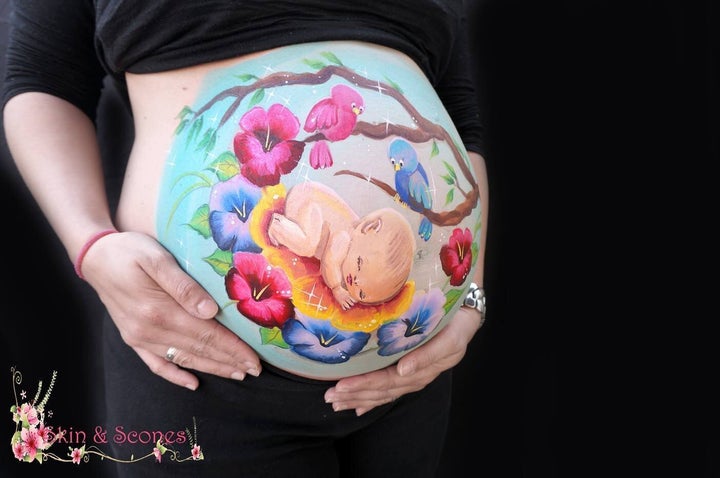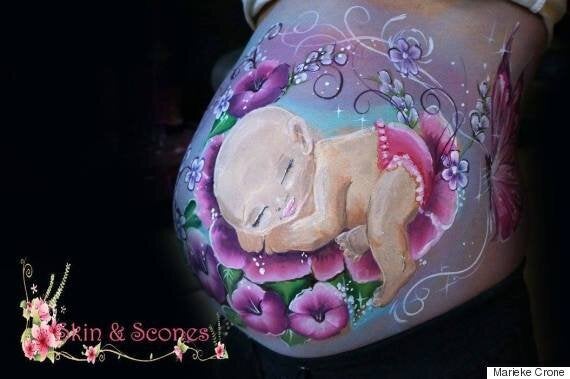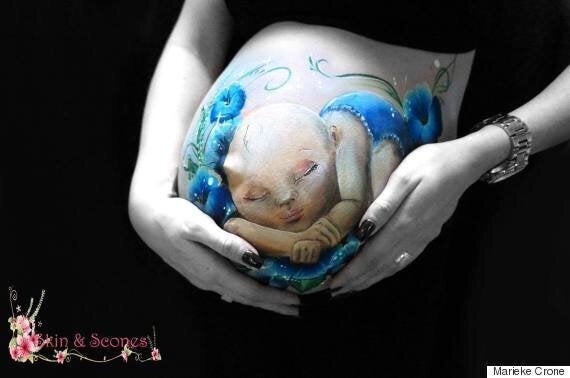 Other paintings she has completed show a more comical side to pregnancy: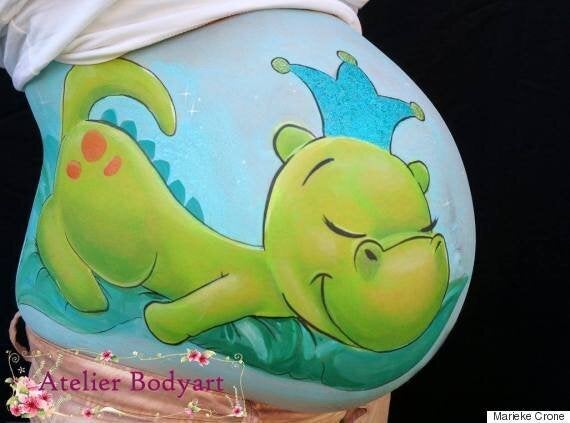 We find it absolutely fascinating. Is the anatomical body art a trend that could pick up in UK baby showers, perhaps?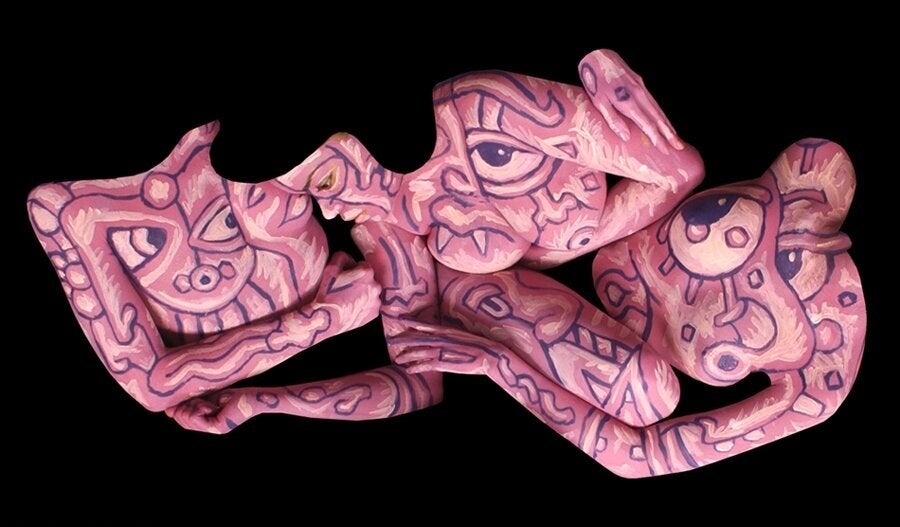 Andy Golub Body Art