These remarkable pictures show Nepalese children participating in 'laughter yoga' to help relieve trauma following the two earthquakes that left the country devastated in recent weeks. The pictures, which were shot in Kathmandu on Friday, show small children smiling and playing in a group session, with advocates of the technique suggesting forced laughter gives the same psychological uplift as spontaneous laughter
On Friday, the UN General Assembly called for urgent assistance to help the earthquake survivors and to rebuild the impoverished Himalayan nation so it can better survive future disasters. A resolution approved by the 193-member world body by consensus urged the international community to support the UN appeal for $415 million for essential needs over the next three months.
It stressed "the massive destruction" caused by the magnitude-7.8 quake that hit April 25, killing more than 8,200 people. That was followed by another magnitude-7.3 quake on Tuesday that killed 117 people and injured 2,800. Secretary-General Ban Ki-moon told the assembly that it is urgent to get aid, including shelter, clean water and sanitation supplies, to all those in need before the monsoon season starts in June.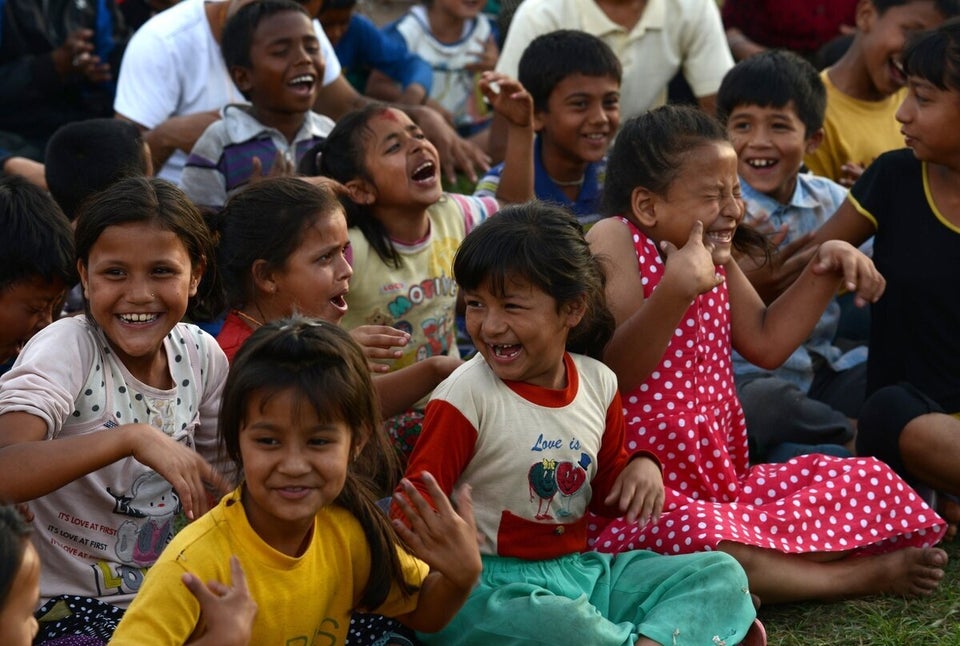 'Laughter Yoga' In Nepal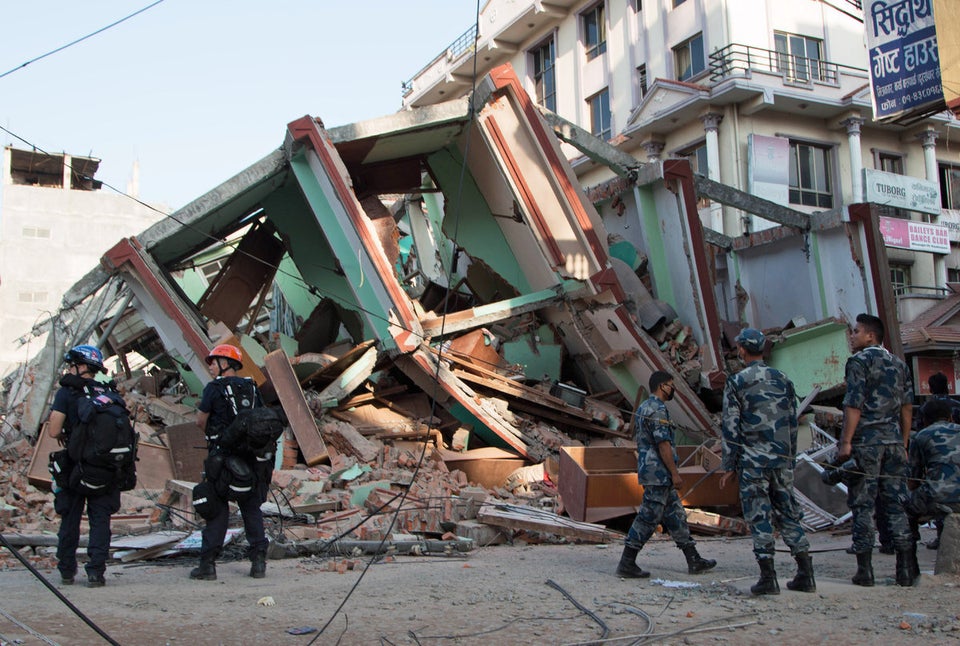 Nepal Hit By Second Major Quake