Teenager Mikhaila Nodel has been making waves after her feminist cartoons, featuring the 'Cosmic Cuties' and focusing on stereotypes around body image, size and gender, hit headlines.
The 16-year-old from Brooklyn in the US started creating the zines to encourage body positivity among her classmates. Her four characters are "feminist goddesses that watch over all women and are there to protect them," Nodel told the Proud2Bme site.
She explained: "Cosmic Cuties started as an art project. A lot of my friends are insecure and a lot of teenage girls are really insecure about their bodies. I decided that I wanted to make people's day better so I started making zines and I left copies of them in the girl's bathroom so that people could just pick them up.
"I think that body positivity is about accepting all types of bodies without any bias. Especially in today's society where bodies are only thought to be beautiful if they're up to a certain "standard" and I think it's really important that people that that standard isn't how most people look. There's more diversity in bodies than what is in the media."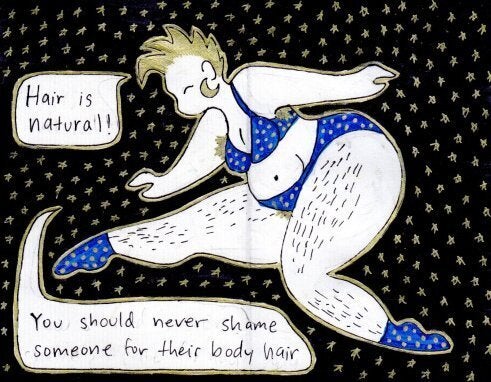 Cosmic Cuties: Feminist cartoons
Related