Australian football chairman and Westfield owner Frank Lowy escaped serious injury with nothing but a sore shoulder after a horrifying fall at the A-League final in front of 30,000 shocked fans.
Medical professionals rushed to the 84-year-old's aid but he simply shrugged off the tumble and took to the stage again to present the trophy.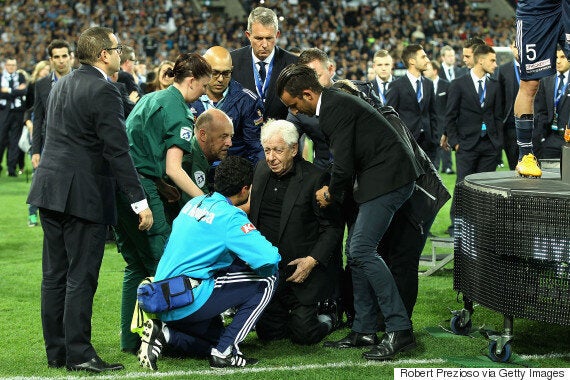 "I think everyone was as shocked as I was, but I'm grateful to be resting comfortably. I have a sore shoulder which might take some time to fully recover, but I should be OK."
He went on to award the cup to Melbourne Victory, complete with a grass stain on his hair.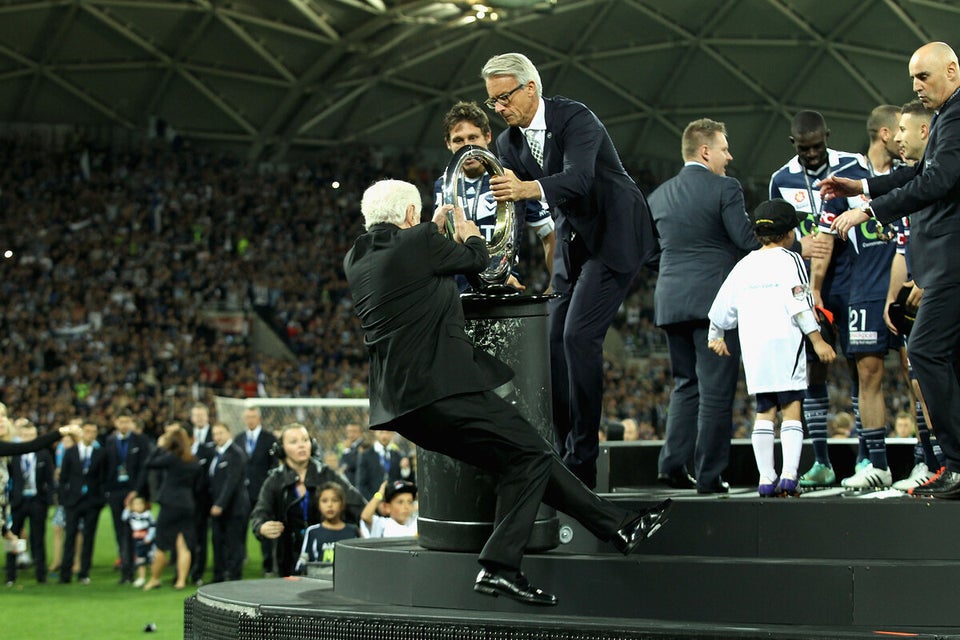 Frank Lowy Falls Off Stage
"He's a bit sore today but he'll be good. It was a big fall but he's had all the tests overnight.
"Whilst falling off the stage was serious, there's no doubt what he'll be remembered for is getting back up and presenting the trophy.
"To see the way the crowd responded to him was fantastic."