It was 35 years ago today that Ian Curtis, mesmerising but troubled frontman of Joy Division, devastated his fans by taking his own life.
Ian had already made his name beyond the clublands of Manchester, with his distinctive dancing, baritone voice and lyrics full of despair, emptiness and alienation.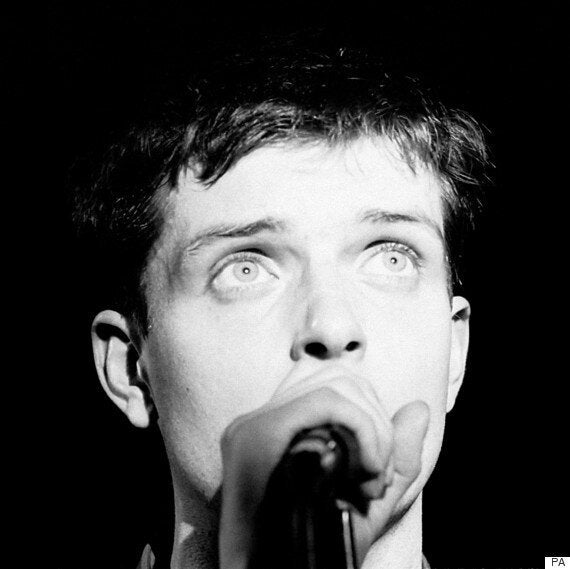 Ian Curtis's legend lives on, 35 years after his death
Despite his success, though, Ian suffered from epilepsy and depression, and was overwhelmed by both burgeoning fame and a complicated personal life. The band were on the eve of their first American tour, but on 18 May 1980, Ian Curtis's life came to an end, although his place in pop history remains assured.
He was depicted by actor Sam Riley in the 2007 film 'Control', based on the memoir of his widow Deborah. 35 years after his death, Ian Curtis continues to exercise a fascinating grip on fans and followers worldwide.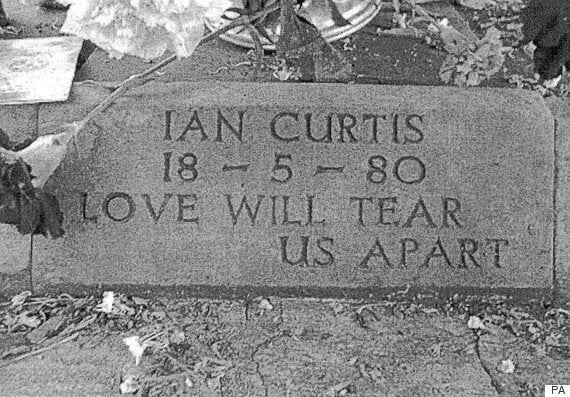 Ian Curtis's memorial stone in Macclesfield Cemetery, was stolen in 2008, but later replaced
Coincidentally, the remaining members of the band - who successfully rebranded themselves New Order - are marking the 35th anniversary of Ian's most haunting song 'Love Will Tear Us Apart' by re-releasing it on vinyl, as part of a celebratory package of four albums.
Joy Division only recorded two albums before Ian died. But what the Manchester quartet lacked in longevity, it more than made up for in timeless appeal. These two studio albums helped shape the sound and mood of the alternative music that followed in the band's wake.
Ian Curtis (guitar/vocals), Bernard Sumner (guitar/keyboard), Peter Hook (bass), and Stephen Morris (drums) released their debut, 'Unknown Pleasures', in 1979. By the end of the year, the album's atmospheric sound had won over fans and critics with tracks like 'She's Lost Control' and 'Day of the Lords'. 'Closer', the group's second album, arrived the following year and its dark and melancholy tones continued to earn rave reviews for songs like 'Isolation' and 'Heart and Soul'.
The compilations 'Still' and 'Substance' fill in the missing pieces of the band's history with non-album singles ('Transmission' and 'Love Will Tear Us Apart'), unreleased studio tracks ('Something Must Break' and 'Ice Age'), and choice live recordings ('Disorder' and the only performance of 'Ceremony'.)
Related