Texas police say 192 people will face organised crime charges, a shoot-out between rival motorcycle gangs at a Texas restaurant on Sunday which left nine bikers dead and 18 injured.
It was "absolute complete chaos" at the busy restaurant as a fight broke out at lunchtime inside the Twin Peaks restaurant, and spilled into the parking lot, escalating from fist fighting to a battle involving chains, clubs, knives and then gunfire, according to a police chief.
Panicked customers fled and police tried to secure the area, as the violence erupted at the sports bar and grill, part of a shopping centre about 90 minutes south of Dallas.
At least 100 people were arrested and factions from at least five different motorcycle gangs were involved, according to local media.
Sergeant W Patrick Swanton, from Waco police, said eight people died at the scene and another person died in hospital.
Gang members were shooting at each other and officers at the scene also fired their weapons, Swanton said.
Some customers and employees in the Twin Peaks restaurant locked themselves in a freezer to escape the violence, local media reported.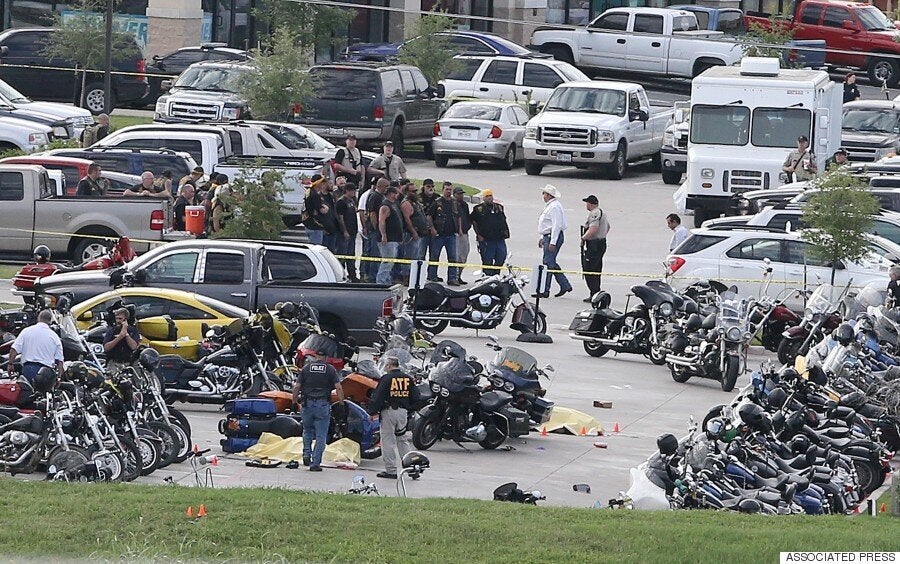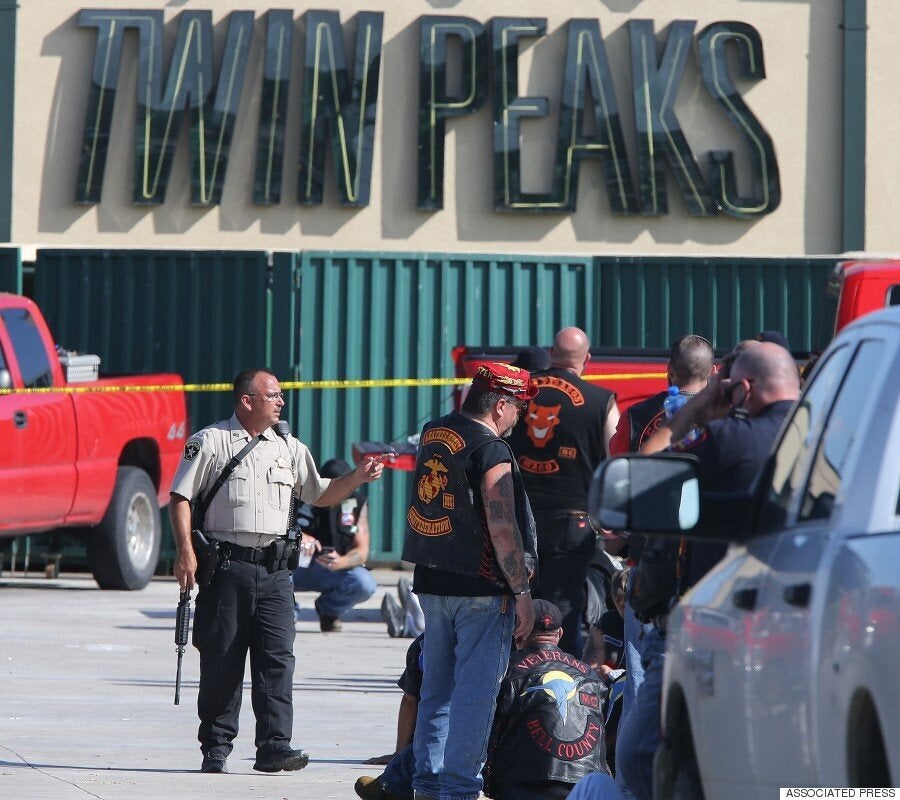 "This is probably one of the most gruesome crime scenes I've ever seen in my 34 years of law enforcement," Swanton said.
"I saw bullet holes in cars, I saw windows shattered in cars, there are police cars that have been hit… One of the officers that was here says it was absolute complete chaos when they pulled up on scene."
He said all those injured and killed were from the rival gangs.
"There were so many rounds fired from bad guy weapons that it is amazing that innocent civilians were not injured."
"25 feet away was a restaurant full of family members," he added.
He said 25 people were shot at the scene, and 18 were taken to hospital.
"You can imagine with the amount of gunshots that were going off, the number of people that were fleeing and trying to get away, and the number of people that were killed and injured."
On Monday, police were looking into the possibility of retaliatory attacks from other biker gang members in the Waco area, local media reported.
Waco, Texas was the scene of the infamous 51-day Waco siege in 1993, when a total of 86 people died after Texas police surrounded a compound belonging to the religious sect Branch Davidians, who were suspected of having illegal weapons. A raid, gun battle and a tear gas attack by authorities were followed by a huge fire which was responsible for most of the deaths.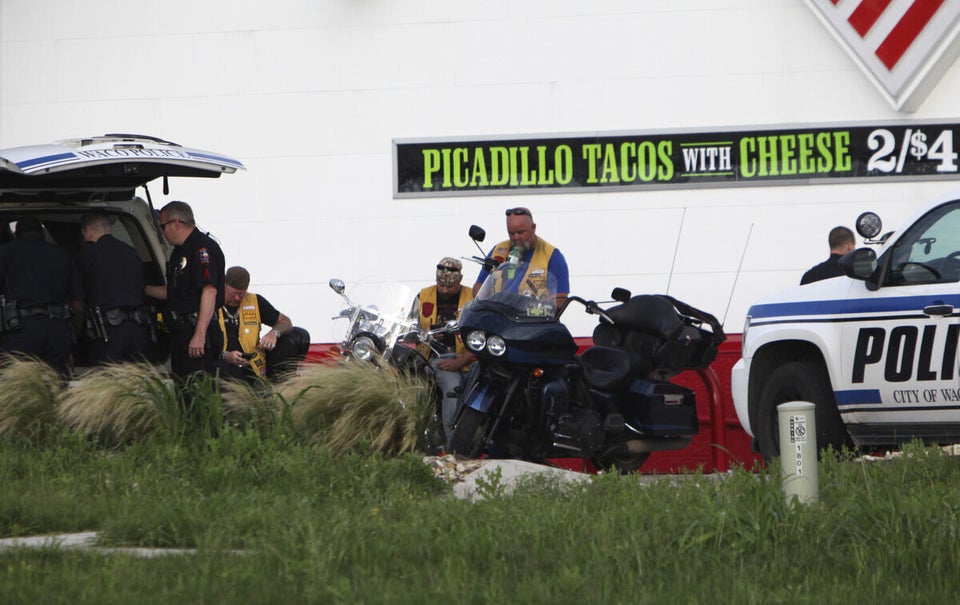 Waco biker gang shootout
A simulation of the fight: