'Game of Thrones' has never held back when it comes to depicting the most feral of activities both on the battlefield and in the bedroom but, even by its own standards, it's stepped even further across the line this time, with a brutal rape scene leaving viewers venting their horror.
The latest episode saw Sansa Stark, played by Sophie Turner, married to Ramsay Bolton (Iwan Rheon) - one of the great villains on the show, and the son of Sansa's own mother's killer - in what she thought would be a strategic alliance to help bring her back to her family.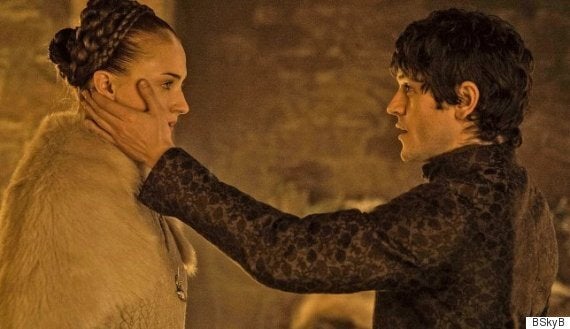 Game of Thrones saw Sansa Stark married to Ramsay Bolton, who then savagely raped his new bride
Her childhood friend Theon Greyjoy (Alfie Allen) gave her away, and was then forced to watch as Bolton raped his new bride, in a brutal scene that had viewers up in arms, saying the show had gone too far this time.
Now, George RR Martin, author of the books on which the hit series is based, has taken to his blog to comment.
"I am getting a flood of emails and off-topic comments on this blog about tonight's episode of GAME OF THRONES. It's not unanticipated," he writes.
In Martin's book, Theon is forced to participate in the assault, and the author has this to say.
"There have been differences between the novels and the television show since the first episode of season one," he wrote. "And for just as long, I have been talking about the butterfly effect. Small changes lead to larger changes lead to huge changes."
"David (Benioff) and Dan (Weiss) and Bryan (Cogman) and HBO are trying to make the best television series that they can," Martin went on. "And over here I am trying to write the best novels that I can."
The blog post continues, "And yes, more and more, they differ. Two roads diverging in the dark of the woods, I suppose… but all of us are still intending that at the end we will arrive at the same place."
It seems Sophie Turner, however, does not share her fans' distress. She told 'Entertainment Weekly' last year that she "loved the way Ramsay had Theon watching, it was all so messed up".
She added, "It's so daunting for me to do it. I've been making [writer-producer Bryan Cogman] feel so bad for writing that scene: 'I can't believe you're doing this to me!' But I secretly loved it. I think it's going to be the most challenging season for me so far just because it's so emotional for her."
Perhaps viewers should have sensed something this bad was coming. Actor Alfie Allen had hinted in interviews around the launch of this latest series, that "something happens halfway through that is really going to make huge waves […] and be tough to watch for some people, without a doubt".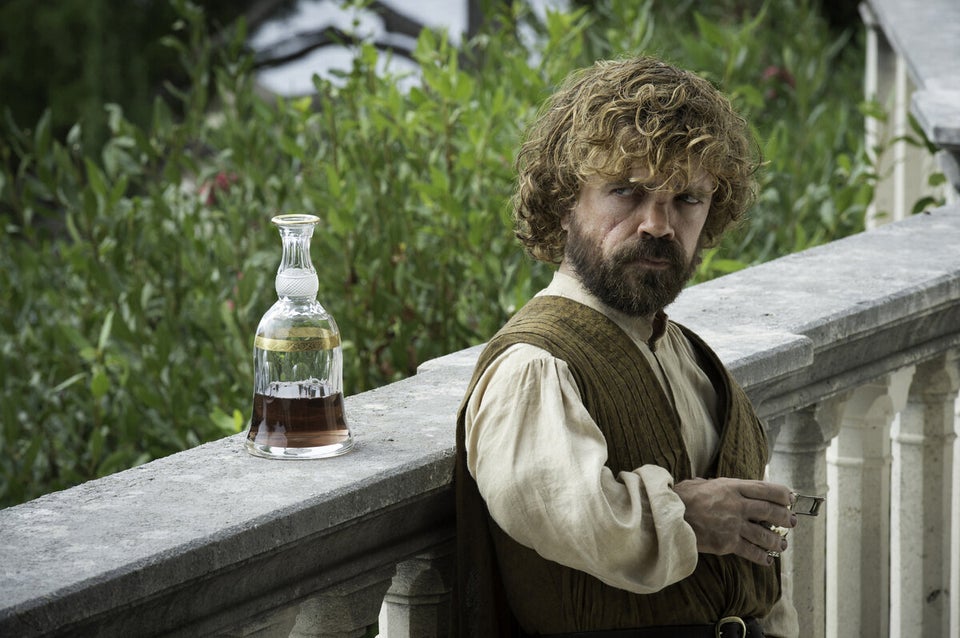 "Game Of Thrones"
Related