A petition to have the student diversity officer at Goldsmiths University sacked after she tweeted "#killallwhitemen" has reached more than 12,000 signatures.
Bahar Mustafa also reportedly tweeted someone was "white trash", and has insisted the tweets were "in-jokes" and a way of "reclaiming power".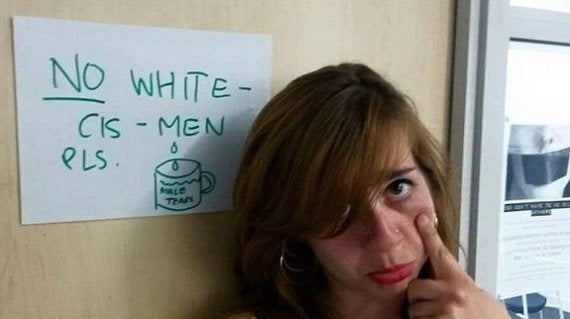 Bahar Mustafa, posing outside a sign which depicts a cup of "male tears"
"This is a very serious offence and it is not something which has been done for individual debate, it is forced segregation by a so called "Diversity Officer" whom calls for the murder of a race due to their skin colour and gender using the university name on a public platform."

Mustafa's message on Facebook about the anti-racism event, which was later deleted
HuffPost UK has contacted both Goldsmiths University and the students' union but has yet to receive a reply.
Related