Brad Bird, director of Disney time travel epic 'Tomorrowland: A World Beyond', has revealed has revealed what he thinks set his former colleague Steve Jobs apart from even the smartest of his peers.
Read More:
Asked to name the most forward-thinking person he could think of, Brad, whose film is set to hit UK cinemas this Friday, tells HuffPostUK:
"He was an amazing guy to know. He was incredibly smart and could see things that a roomful of very smart people couldn't see.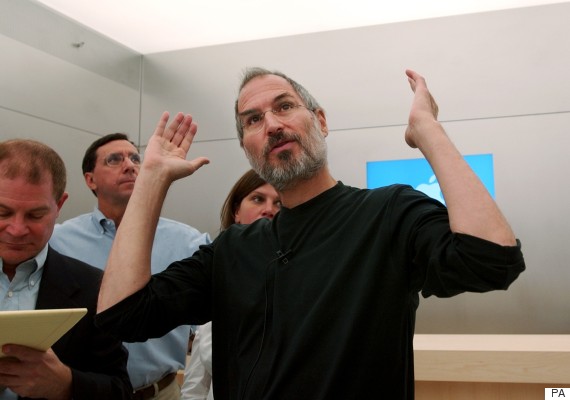 Steve Jobs gesturing among colleagues in 2004
"We'd have a meeting, and all of us had way more experience with movies. He'd listen to everybody and would say, I'm not a filmmaker but… and he would say something that was so brilliant, seeing through all this stuff and identifying the problem. We'd all been discussing the problem for an hour, with way more experience than him, and we'd say 'He's right, that's what it is.'
"He was an amazing guy to be in the presence of, he didn't suffer fools, he wanted to get to that better place. He didn't want to sell out either, he was always looking at the long run, not what would popular next week but what would be great a hundred years from now."
Brad Bird has moved from a stellar career in animation, with sweet story 'Ratatouille' and eight seasons of 'The Simpsons' under his belt. Of the move to live action, which includes directing Tom Cruise's dance around the Burj Khalifa in 'Mission Impossible - Ghost Protocol', he says:
"In animation you're making a series of little tiny, baby steps and hopefully they're sound and you're thinking everything through. It's very hard to back in animation, you can't be sloppy like you can be in live action.
"The fun thing is that things can happen spontaneously. The bad thing is that things can go wrong."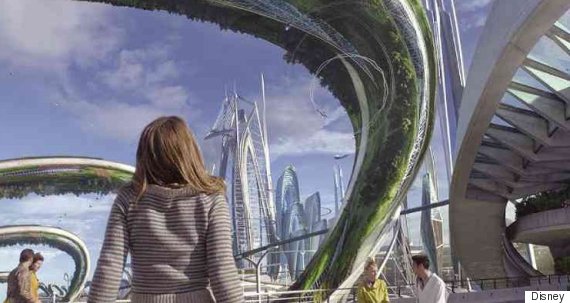 Brad Bird's latest film starts at the World Fair of 1964 - a place of collective curiosity
'Tomorrowland: A World Beyond' - starring George Clooney and Hugh Laurie - is arguably Brad's most ambitious work yet, following a young boy who attends 1964's World Fair, and comes across a secret organisation of people who seem to the only ones capable of understanding the future. Brad believes this culture of curiosity is one that has evaporated over the years...
"When did the good future go away?" he asks rhetorically. "It seemed to roughly coincide with no more world fairs. In a way, we don't need World Fairs any more, as we can communicate with each other so easily at every moment, but that's not the same thing as gathering together, putting your best ideas together and then discussing. There's something very different about actually being in a room together.
"The idea that our darker vision of the future seemed to coincide with the ceasing of the discussing the future, is interesting to me."
'Tomorrowland' is in UK cinemas from Friday 22 May. Watch the trailer below…
LIKE US ON FACEBOOK | FOLLOW US ON TWITTER