An angry traveller caused a stir at Charlotte International Airport in North Carolina this week by stripping down naked - because his flight was overbooked.
"I seen some people running and I was wondering what they was running from and people were standing there snickering, so I walked over and [an airport employee] told me the man was angry over the Jamaican flight," Sherry Ketchie told WBTV.
"He had his clothes on, at that point, and then he started standing there with his arms crossed and hollering at the lady at the desk. He stood there for a moment and then started taking off his clothes. I ain't never seen nothing [like that] in my life. And that's when I got out my phone and started taking pictures."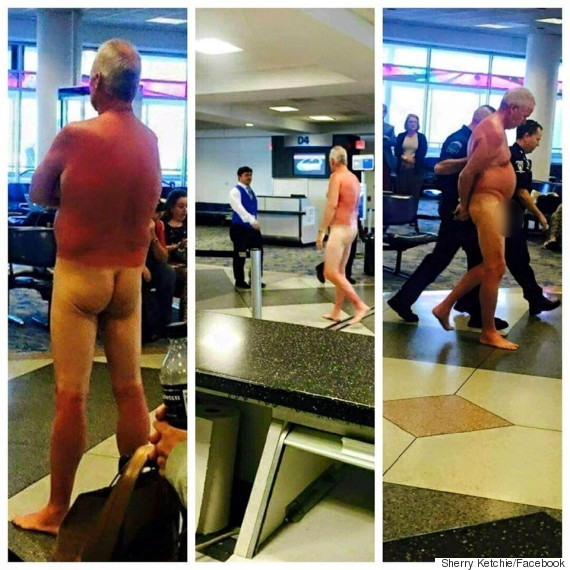 The unnamed man, who will not face charges, apparently showed off his tan-lines in protest to a US Airways flight to Jamaica being overbooked.
According to local media, the man stood in the airport lounge for 40 minutes before being led away by police.
SEE ALSO: