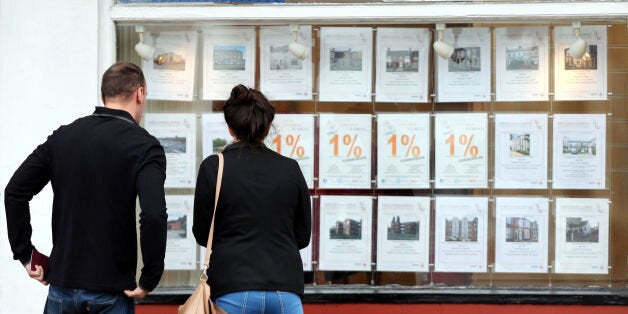 Less than 20% of young adults will own homes in 2020 compared to 60% a decade ago if the current housing crisis goes unchecked, a leading housing charity has warned.
The number of 25 to 34 year olds on the property ladder will halve by the end of this government if the housing shortage is unresolved, according to Shelter. During the past decade, the number of young homeowners has plummeted by a more than a third, while the number of private renters in the same age group has more than doubled.
Rosie currently rents a one bed flat in Hackney with her boyfriend and says the only way she could afford to buy is if she was left a large amount of inheritance money.
"I am definitely priced out of the housing market," the 27-year-old says. "I just have no ambition to own a house because it is not possible for me to save for a deposit. It sounds morbid but the only way I would be able to afford a house is if someone in my family passed away and left me money, or if I married into money.
"I feel totally trapped into renting as my only option, and that in itself is unaffordable and corrupt."
The crisis, which is also driving many young adults to move back in with their parents, is due to a combination of "rock-bottom house building levels, sky-high house prices and a broken private rental market", Shelter has said.
Richard moved back in with his parents in 2010, two years after graduating because he couldn't afford to rent after switching jobs.
"It's a long commute to work, a good hour and a half and it's £300 a month travel. But it's the only option at the moment," the 28-year-old says. "It's either grin and bear paying the extortionate rent prices in London or commute in and pay the extortionate commuting fees.
"My parents don't want me there. I don't want to be there. But it's purely because I don't have any choice."
"I've got to be realistic: Do I want to be living at home after 30 and the answer to that question is no. But I look around and some of my close friends who are past 30 are still living at home."
He adds: "The only people I know who have managed to get themselves sorted are those who have received an inheritance, people who have lived up north or people who didn't go to university and started earning years ago."
"Our housing shortage has been decades in the making, and only bold and immediate action can fix it," Campbell Robb, Shelter's chief executive says.
"No matter how hard they work or save, an entire generation is being forced to watch their dreams of a stable future slip through their fingers, stuck in properties where rents eat up their salaries and short term contracts leave them with no stability at all."
Related