Jessa Mae is just like any other 16-year-old: she loves meeting up with friends, laughing and dancing.
"My dad is a fisherman. But I've never heard the ocean," she revealed.
Jessa Mae is one of hundreds of people in the Philippines who was recently been given a hearing aid as part of a special project.
The teenager is joined by 28-year-old Eugene and 59-year-old Isagani for a free hearing aid fitting. And it's a wonderful moment to behold.
When Eugene was younger, he had a life-threatening fever which sadly led to him going deaf. Meanwhile Isagani, who has built a school for deaf children, says that he wants to be able to hear his kids play their instruments "more than anything".
Watch (and weep) as their lives are turned around by technology in a matter of minutes.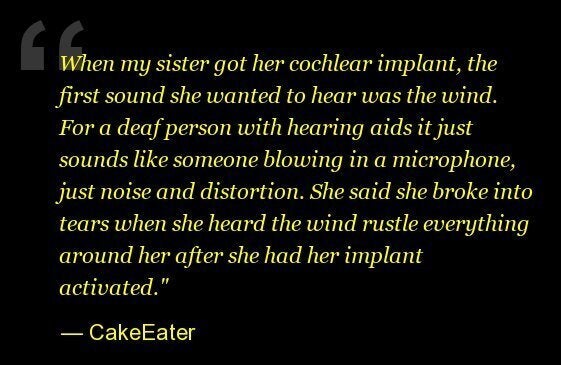 11 Sounds Deaf People Would Love To Hear