French filmmaker Francois Ozon wants to invite Bruce Jenner to the American premiere of his film 'A New Girlfriend', all about a married woman who develops stronger feelings for her best friend's widower, once he reveals to her his big secret – that he likes dressing as a woman.
Francois, who previously made the hit 'Swimming Pool' and '8 Women', tells HuffPostUK: "America is very surprising. They're able to elect a black president, which we haven't yet in France or in the UK, and it feels like Bruce Jenner has been accepted by the Americans.
"It's surprising, but it's a good thing. I'll invite him to the premiere in America, hopefully he'll come and see the film."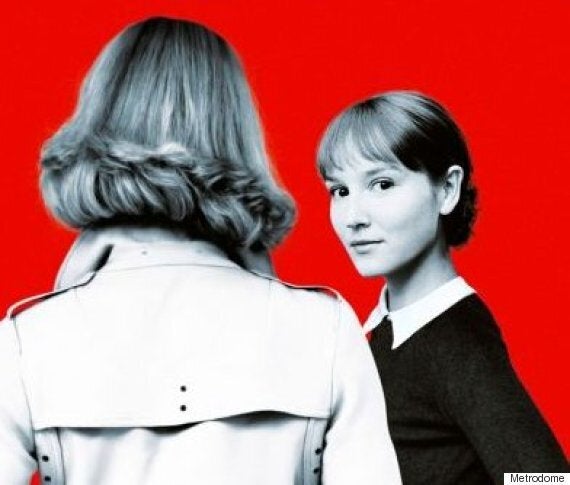 Francois Ozon's film 'A New Girlfriend' explores a serious subject with a light touch
Francois's film is based on a short story by Ruth Rendell, although Francois admits he's "gone soft" and made some changes, intent on creating a love story.
"I know my film's not realistic," he says. "I know the world of cross-dressing is a lot more complicated and difficult, but I wanted to paint a fairytale here, full of entertainment and pleasure."
Despite his light touch, Francois was moved to make the film by the protests against gay marriage he witnessed in France.
"As an artist, I have a privileged position, people expect you to be controversial.
"But of course, we had some violent reactions against the film. Some men were shocked because they're more attached to what is a man, what is a woman, women are used to playing with their identities. If you say a woman has balls, it's a compliment, but if you say a man is feminine, it's an insult."
Francois admits he's a mischievous filmmaker when it comes to playing with people's ideas of his characters, and also themselves. "I think the cinema is the perfect place to play with these feelings. I like people to with certain preconceptions and depart with them changed. I'm not trying to change the world, but I like people to discover things about themselves. "
Coming up next for Francois is an epic, romantic, love story, set after the First World War, between a French man and a German girl – sounds pretty traditional?
He replies, "Nothing is traditional for me."
'The New Girlfriend' is on release in UK cinemas from today, Friday 22 May. Watch the trailer below...
Related