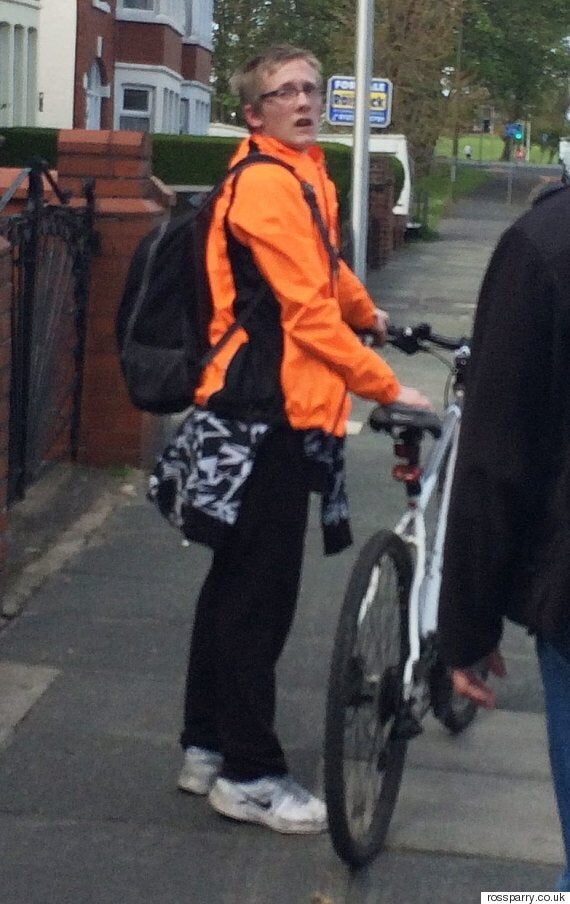 A picture of the suspected cyclist
Remarkably the toddler only suffered facial injuries. The cyclist came off his bike but then immediately fled.
Her mother, Lauren Howarth, 26, said: "One minute she was behind me and the next she was further along the street, sprawled across the pavement.
"I thought she was dead. There was blood coming from everywhere.
"She was hysterical, screaming at the top of her lungs."
"I had to check she still had arms and legs because the speed she was taken was so quick and she'd just been flattened by this bike."
A man in his 20s later contacted police in relation to the incident and will be spoken to by officers on Friday.
Lucie is recovering but her mother but is worried the mental effects of the incident could last longer than the grazes on her face.
She said: "She won't walk across the pavement to the car at the moment, we have to carry her, because she's scared of being hit.
"She's been really brave though, we're really proud of her."