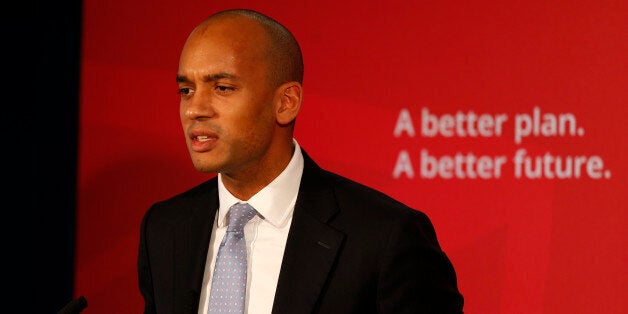 Labour leadership candidate Liz Kendall has won the much sought after backing of shadow business secretary Chuka Umunna.
Writing for the New Statesman this morning, Umunna, who dropped out of the race to succeed Ed Miliband, said Kendall was the candidate who could lead Labour out of its "comfort zone".
The move will boost Kendall, seen as the Blairite candidate, in her fight to overhaul frontrunner Andy Burnham. The four-strong contest also includes Yvette Cooper and Mary Creagh.
The team Umunna assembled to help him in his short-lived leadership bid, Emma Reynolds, Jonathan Reynolds and Stephen Twigg, have also backed Kendall.
In the article for the magazine, the MPs set out what they see as the challenges facing the country and party of "realising its age-old goals of equality and freedom".
"Liz Kendall has asked the tough questions and started to chart a course to the answers. She has been courageous in challenging conventional wisdom. She has no compunction in moving Labour beyond our comfort zone and is determined to build a team ready to chart a route forward. This is exactly what our party needs and that is why we are nominating her to be the next leader of the Labour Party," they write.
Last week Kendall also won the backing of Tristram Hunt - who had initially been hoping to mount his own bid for the leadership. The shadow education secretary said Kendall had the "confidence and courage" to lead Labour.
Labour is also in the process of choosing a new deputy leader, after Harriet Harman decided to step down in the wake of the party's election defeat.
There are no less than seven candidates standing to replace her: Tom Watson, Ben Bradshaw, Stealla Creasy, Angela Eagle, Caroline Flint, Rushanara Ali and John Healey.
Related