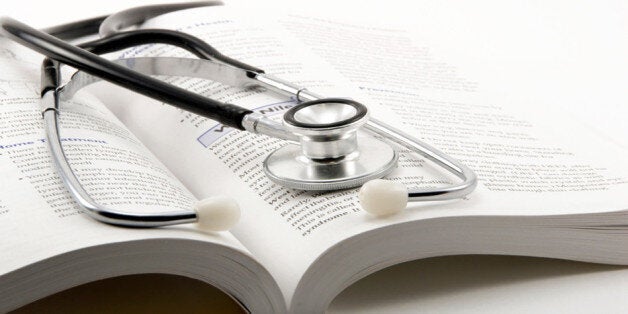 Medical students have been subject to abuse and witnessed breaches of patient safety and dignity during placements, according to a large survey.
The majority of students also said they had carried out an examination or procedure without patient consent if requested by a clinical teacher.
The survey, carried out by researchers from the University of Dundee and Cardiff University, questioned almost 3,800 students across the UK studying for careers in the medicine, nursing, dental and physiotherapy sectors.
More than half of those questioned said they had witnessed clinicians breaching patient dignity or safety during the past year, with a similar number also reported witnessing the abuse - verbal and physical - of workplace colleagues or themselves.
Around 10% of respondents reported experiencing no professionalism dilemmas over the previous year.
The survey is the latest in a 10-year project and the results have been published online in the BMJ Open journal.
Professor Charlotte Rees, director of the Centre for Medical Education at the University of Dundee, said: "This is the latest piece of research from a 10-year programme examining medical, nursing, dental, pharmacy and physiotherapy students' experiences of ethical and professionalism lapses.
"The findings have been consistent and illustrate the severe pressure students are frequently put under. More positively, the findings have prompted action by some education providers.
"The findings around workplace abuse concur with previous research suggesting that student abuse and witnessing the abuse of others occurs as soon as students enter the clinical environment."
Dr Lynn Monrouxe, director of Medical Education Research at Cardiff University, said the findings resonate with recent inquiries into patient safety and dignity breaches in the UK.
She added: "We also analysed our data to see if self-reported moral distress intensity was associated with the gender of respondents and the frequency of occurrence with which they experienced these dilemmas.
"Females were consistently more likely to classify themselves as mildly, moderately and/or severely distressed compared with males."