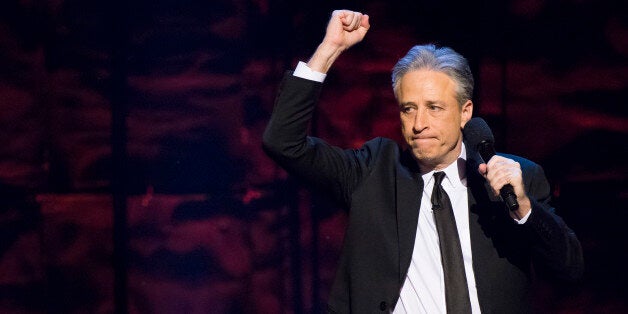 Full-time funnyman and all-round lovely guy Jon Stewart has forced his way further into our collective hearts by revealing what he does in his spare time - he runs a program to help war veterans get into showbusiness.
Where most people would spend their time reading, watching TV or browsing the internet, Jon devotes his time to helping people who fought in a war he strictly and publicly opposed.
Rather than simply donating a heap of money like other celebrities might, Jon set up a five-week industry boot camp designed to show war veterans how they could break into the TV industry.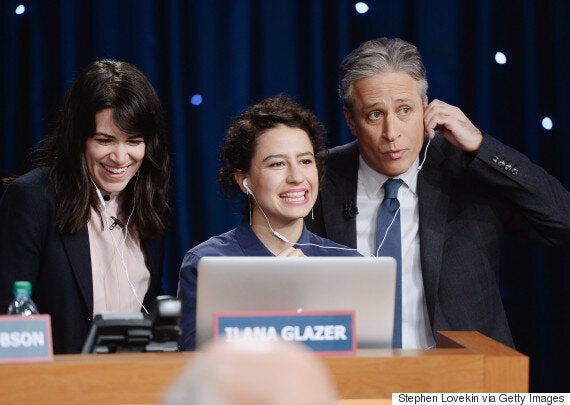 'Broad City' stars Abbi Jacobson and Ilana Glazer with Jon Stewart
"It was actually inspirational," former soldier Nathan Witmer said. "We hear 'Thank you for your service' all the time, but here was concrete action, people working to really make a difference. And it changed lives. I'm proof of that."
Nathan led an Army scout platoon in Iraq in 2008, then found himself forced into a sales job he didn't enjoy when he returned to the US in 2010. After two years of selling medical supplies, he managed to find his way onto Jon Stewart's course and landed himself a job on'The Daily Show'.
Now Jon is begging other TV shows, celebrities and showbiz types to follow suit, having kept it quiet until now.
"This is ready to franchise. Please steal our idea… It isn't charity. To be good in this business you have to bring in different voices from different places, and we have this wealth of experience that just wasn't being tapped," the 'Daily Show' host said.
Another person benefiting from the program was former US Marine Justine Cabulong, who said: "I feel like the Marines was a good preparation for 'The Daily Show' actually. The show is high tempo, it's pretty chaotic, you have to work together. We might be on the road, not be getting much sleep. But at the same time, it's not a war zone here. No one is shooting at us."
Justine is now a production coordinator on Jon's show. So, as if you needed another reason to love Jon Stewart, there's a big one.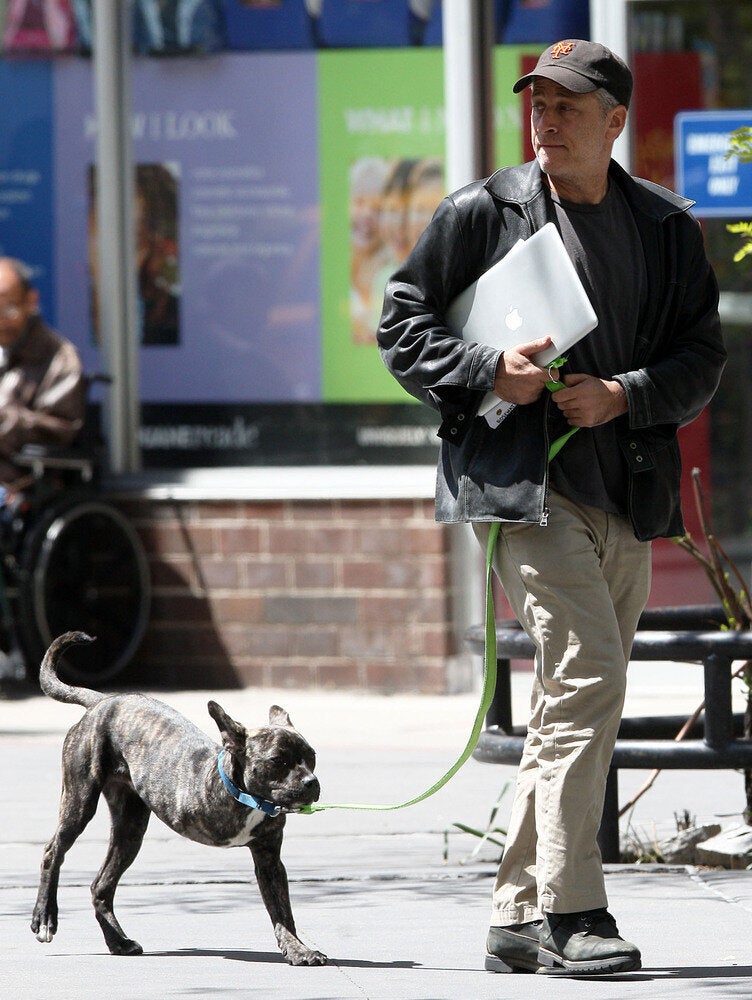 Jon Stewart Walks Three-Legged Dog Champ
Popular in the Community