Graduate Fashion Week 2015 is fast approaching, due to take place at The Old Truman Brewery from Saturday 30 May to Tuesday 2 June.
The show-stopping event will see 23 catwalk shows take place, with more than 60 universities and 1,0000 students from around the world taking part.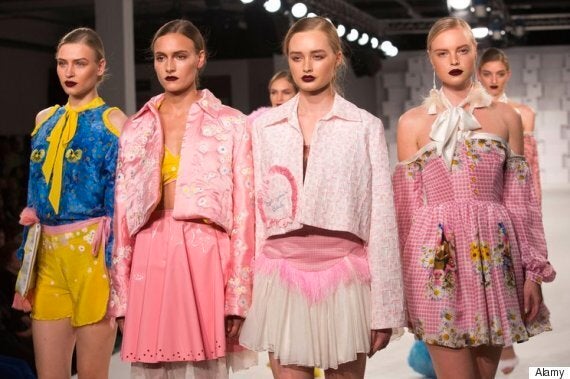 Collections by students from the Manchester School of Art at Graduate Fashion Week 2014
Now in its 25th consecutive year, the Graduate Fashion Week charity continues to be unrivaled in its promotion of new talent and is responsible for launching the careers of some of the most successful designers of our time.
Past designer entrants include Christopher Bailey (the winner of the first ever Graduate Fashion Week Gold Award), Stella McCartney, Giles Deacon, Matthew Williamson and Julien Macdonald.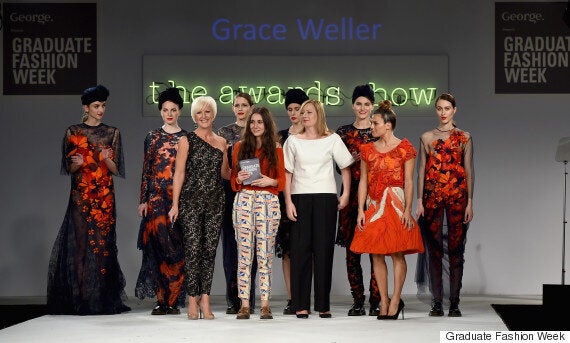 Grace Weller with her winning collection at Graduate Fashion Week 2014
HuffPost UK Style spoke to last year's winner Grace Weller about her time in the competition:
What did you enjoy most about taking part in Graduate Fashion Week 2014?
"I loved taking part in Graduate Fashion Week - it was great to have a look around the other universities' work and the diversity and creativity amongst the students was truly amazing.
"I managed to see a few of the different shows as well which was exciting.
"Winning was such a surreal experience – it has opened doors to so many more opportunities since, and has been a great platform for me to promote my work.
"Most importantly it gave me confidence and belief in my ability to take the next step in my career.
"Since GFW 2014, I have started the Fashion MA course at Central Saint Martins so have been experimenting with embroidery and textiles following on from my BA collection.
"I have been given complete freedom to explore different techniques and ideas so it has been an inspiring and rewarding year."
What would be your advice to students taking part in the event this year?
"There are some amazing people from the industry around so make sure you make an effort to really promote your work to everyone - you never know who you might end up talking to and where it could lead!"
Can't wait for the weekend? See all our favourite looks from Graduate Fashion Week 2014: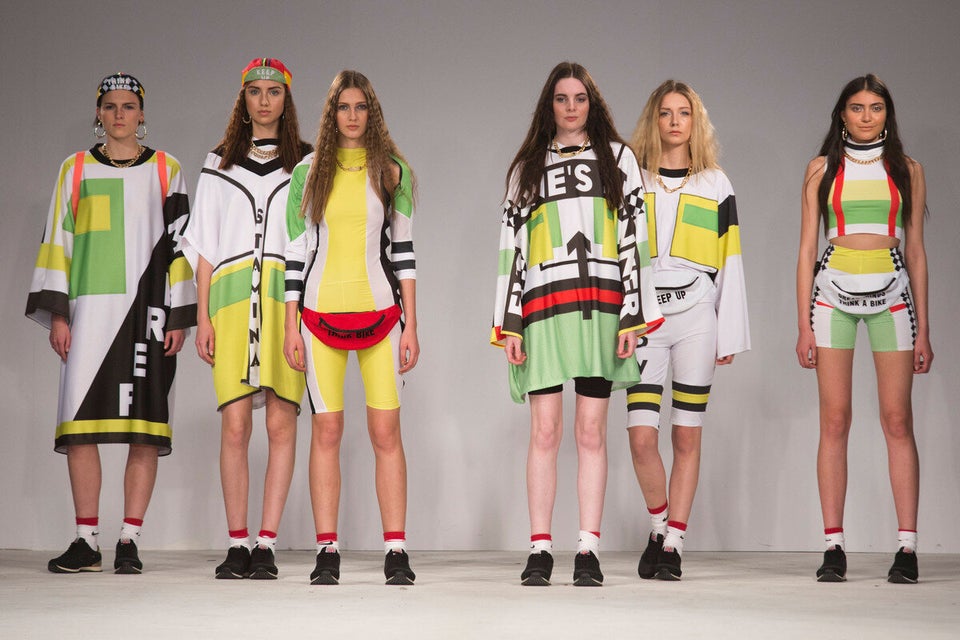 Graduate Fashion Week 2014