If your kids love Lego (and lets be honest, which kids don't) then these sweet treats are sure to amaze them.
Think squishy, edible Lego rather than toy building bricks, because that's exactly what this recipe sets out to make.
And yes, it would be great for children's parties, and other parties, but also simply for the amusement of you and your kids.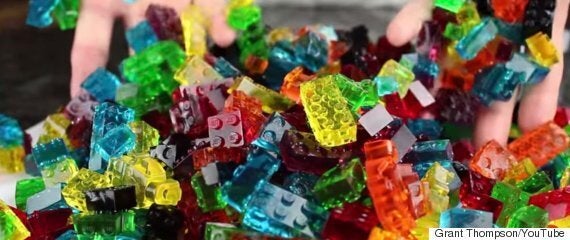 What you will need (and probably the most important part of the recipe) are Lego moulds. These can be picked up at budget price from Amazon, or from the Lego official website. They're actually ice cube trays - clever, eh?
This recipe is for one mould so you might want to double it (or even triple it) if you're making more.
1 pack of flavoured powdered jelly (gelatine)
2 packs of unflavoured gelatine
1/3 to 1/2 cup of water
Measuring cup
Spatula
Mould or a flat bottom pan to pour the jelly into
You can watch the video for detailed instructions, but here's a little taster of what you'll need to do...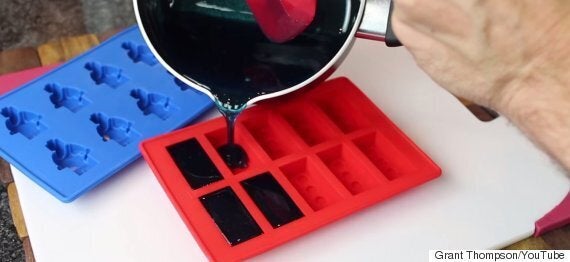 Mix the glucose syrup with the water and mix so the syrup dissolves.
Pour the liquid into a saucepan (don't turn on the hob yet).
Add in the unflavoured gelatine.
Pour in the powdered jelly, (It will take a while to dissolve so keep stirring and stay patient).
Put the pan on a medium-low heat for around 5-10 minutes.
Keep stirring every minute.
When the gelatine and powdered jelly is completely liquified, pour into the moulds, but be careful not to spill!
Overfill the moulds slightly as they shrink.
Put in the fridge for 5 hours.
Oh and if you do make them, send us a photo!