When 23-year-old Adam Harris saw his girlfriend Tisa walk down the aisle, he was overcome with emotion at the thought of her finally becoming his wife.
Then, photos of the beautiful moment were turned into an offensive meme by twitter account @MeninistTweet.
Meninist Tweet, which claims to be a parody twitter account, posted the images to their 877,000 followers, along with the caption: "He's thinking about all the side hoes he has to give up."
But the proud groom was quick to speak out about the image, writing: "Or I was thinking about my wife, but you know, do you."
Harris' response has been retweeted over 87,000 times, with thousands of people applauding his cool but firm reaction.
"When it came time in the ceremony for her to walk down the aisle our DJ played 'Beautiful' by Meshell Ndegeocello and the doors above the stairs opened.
"When I saw her, I couldn't hold back feelings of excitement and love, she looked gorgeous. Our photographer, Dustin Finklestein, captured the moment perfectly."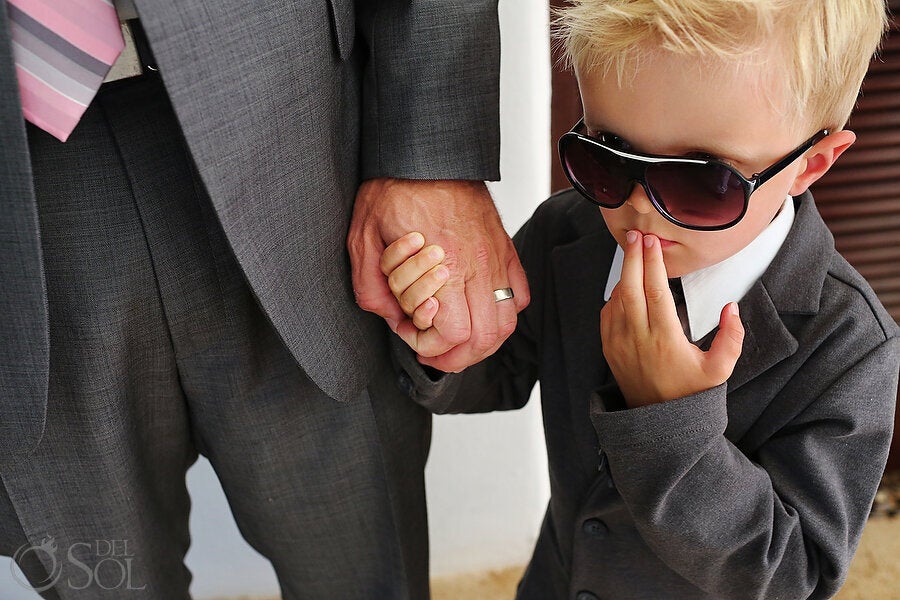 Stylish Kids At Weddings