The 'Point Break' remake now has its first trailer, which was released online on Monday night.
First released back in 1991, the original film tells the story of an FBI agent, who goes undercover to try and get to the bottom of a string of robberies, potentially being committed by a group of surfers.
The remake casts Edgar Ramirez in the main role of Bodhi, originally played by Patrick Swayze, while Luke Bracey takes on Keanu Reeves' part, Johnny Utah.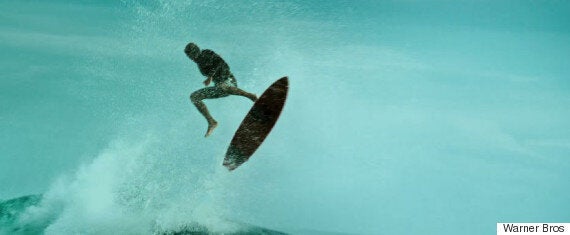 However, while the new trailer looks like it's put a modern twist on the cult classic, it seems that not everybody is thrilled to see that it's being re-made, and Twitter users have not held back in voicing their disdain.
In order to present an unbiased view, we've also tried to find some tweets from people who are less critical of the trailer. Here's what we were able to piece together…
So… yeah. You can look forward to that one hitting cinemas later this year.
Alongside Edgar and Luke, British actor Ray Winstone plays Oscar nominee and 'Celebrity Big Brother' winner Gary Busey's character, Angelo Pappas, while Teresa Palmer will play Tyler Endicott.
'Point Break' will get its UK cinema release on 25 December 2015.