A French barman has been convicted of manslaughter after allowing a patron to drink 56 shots – an act which led to his death.
Renaud Prudhomme, 56, was attempting to break the supposed record for shots imbibed in October at the bar Starter, in the central French town of Clermont-Ferrand.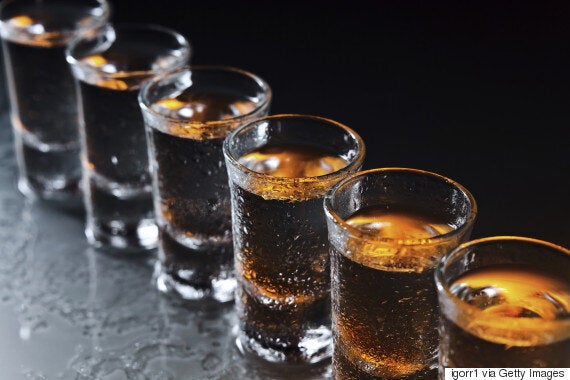 Renaud Prudhomme died after imbibing 56 shots of an unnamed alcohol (file picture)
Barman Gilles Crepin, 47, was charged with manslaughter, a "clearly deliberate violation of safety and prudence."
Crepin was given a four-month suspended prison sentence and was banned from working in a bar for a year.
His lawyer Renaud Portejoie said he would be appealing the decision.
He also told the court Prudhomme had existing respiratory and alcohol abuse problems, the BBC reports.
"We can't ask every customer who buys alcohol to present their medical certificates," he said.
Excessive amounts of alcohol can lead to a number of harmful physical and psychological effects such as alcohol poisoning and cirrhosis of the liver, the NHS writes.
Long term misuse can lead to heart disease, stroke, liver disease and liver cancer.
Men should not regularly drink more than 3-4 units of alcohol a day, and women should not regularly drink more than 2-3 units a day.