Outspoken commentator and former Respect MP George Galloway has announced he will stand to be Mayor of London in 2016.
The ousted parliamentarian told followers on Twitter on Thursday he would seek to succeed Boris Johnson as the capital's most senior politician.
He posted the message along with a promotional picture, featuring his son, Toren Mustaqim, giving his dad some words of encouragement.
I'm standing for Mayor of London 2016. If you can help in any way, write to me at galloway4london@gmail.com pic.twitter.com/UDX0KMZ2VO

— George Galloway (@georgegalloway) May 28, 2015
But Twitter reacted to the big reveal in the best way best way it knows how: Abject mockery.
George Galloway has just announced he's standing for mayor of London. Sadly, cos he's blocked half the electorate, we can't tweet the news.

— Jay Rayner (@jayrayner1) May 28, 2015
Will Galloway sue the whole of London when he doesn't get elected as mayor? #exciting #politics #yay

— Hadley Freeman (@HadleyFreeman) May 28, 2015
All FIFA needs to cement its place as the equivalent of a banana republic is to have George Galloway pay homage at its HQ.

— James Bloodworth (@J_Bloodworth) May 27, 2015
I've emailed George Galloway about the hat thing pic.twitter.com/QUU28BIOvz

— Padraig Reidy (@mePadraigReidy) May 28, 2015
Dick Whittington was the first person to become London mayor because of his cat. Galloway will be the first to have actually been a cat.

— Jamie Ross (@JamieRoss7) May 28, 2015
Galloway was defeated in Bradford West in the General Election after a bitterly-contested campaign.
He was criticised at the time for not having accepted his loss gracefully, blaming Zionists, racists and even hyenas for Respect's defeat before declaring: "I'm going off now to plan the next campaign".
The 60-year-olf former MP for Bradford West contested the seat in a 2012 byelection, after the incumbent Labour MP Marsha Singh resigned due to poor health.
He had previously fought the London Poplar and Limehouse constituency in 2010, but came third with just 8,000 votes.
Galloway had sat as an MP, first in Glasgow, then in Bethnal Green & Bow, for the Labour Party since 1987, but was expelled from the party after being found guilty of guilty of bringing the party into disrepute.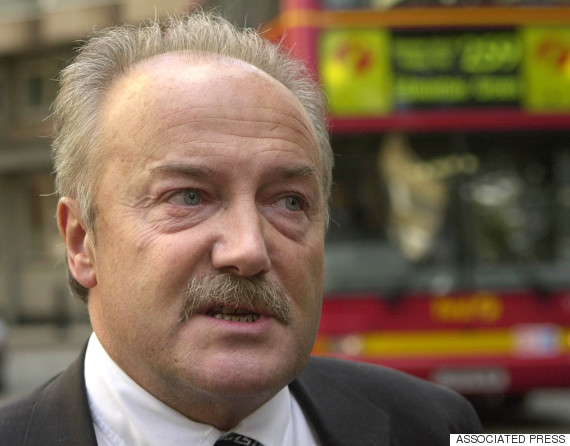 Galloway as a Labour MP in 2003
His name again rose to prominence in the weeks after the 2015 general election when it was discovered his campaign had been referred to the police by parliamentary standards watchdog IPSA.
Aisha Ali Khan, a former parliamentary assistant to Galloway, reported him to the independent authority earlier this year, claiming that she spent more time running personal errands for him than on official work.
The former MP claimed it was "news to me" and said he would respond in greater detail once he knew more about the allegations.