Your best beauty tool may be your skin's worst enemy - according to a new survey, only 61 percent of women are cleaning their makeup brushes once a month, if at all.
Almost two fifths (39%) of women cleaned their brushes less than once a month, with 22% admitting to never cleaning them at all.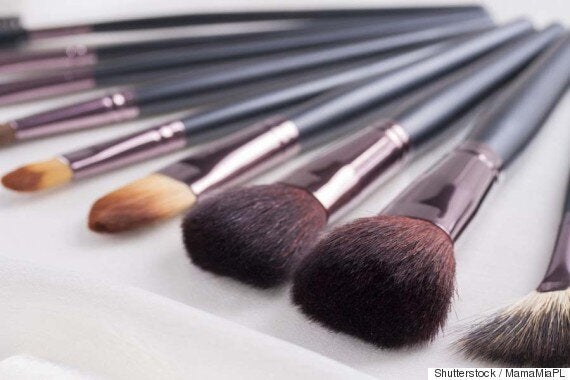 The most common reasons why? Lack of time and lack of know-how (one in five women in the survey weren't even aware brushes needed cleaning).
"Today's consumers are spending a significant amount on cosmetic brushes in order to achieve desired makeup looks, but they're not protecting their investment or their skin by properly caring for these tools," said Anisa Telwar-Kaicker, founder and CEO of Anisa International.
"Interestingly, 65% of women who clean their brushes do so to avoid bacteria, breakouts and blemishes. They understand the consequences, but they still don't clean them as often as beauty experts recommend."
So how often should you be doing it?
MAC makeup artist Belle Jorden tells Huff Post UK Style she advises spot cleaning after every couple of uses, and giving them a deep cleanse every 2-4 weeks.
Follow Belle's simple how-to guide for perfectly clean brushes:
1. Every couple of uses I would use a brush cleaner spray on kitchen roll to spot clean and sanitise the brushes.
Brush cleaner dries instantly so it's quick and easy and you can clean the brushes as you're using them.
For foundation brushes you can also add a little facial cleansing oil to break down stubborn product.
2. For deep cleaning I would recommend this every two to four weeks. Do it at night so that the brushes have time to dry.
The easiest way is to use the palm of your hand, pour some baby soap into your palm and swirl the brush around and massage it with your fingers until the makeup breaks down.
Hold the brush upright because you don't want water to drip down the ferrule and damage your brushes.
3. To let your brushes dry, do not stand them upright in a pot. Lay them on their side on the edge of a worktop.
Sometimes washing can change the shape of the brush so use your hands to gently fix back into place.
In the morning your brushes will look and smell clean and makeup application always looks better when using clean brushes.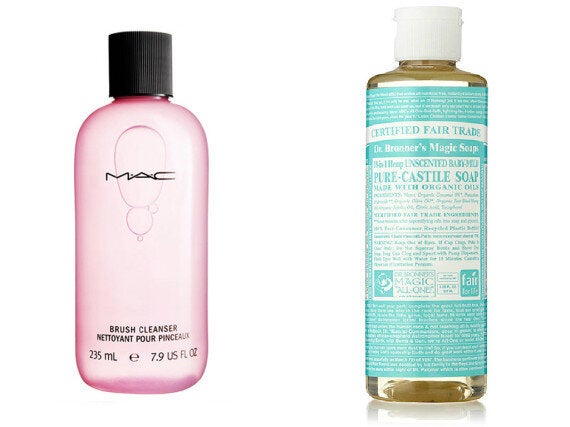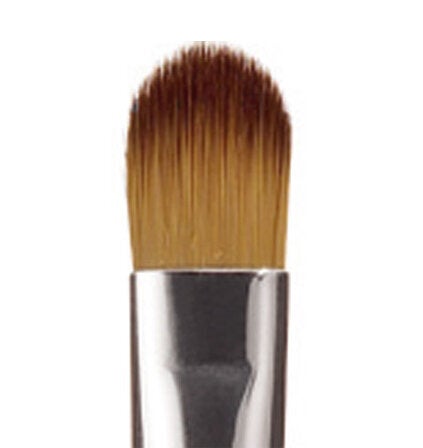 Beauty Tips: 10 Makeup Brushes Every Woman Should Own
Related