A Kiddu car seat has been removed from sale in two major supermarkets after a baby flew out of it due to a fault in the product.
Stacey Tennant bought the Kiddu Lane 123 car seat for her 22-month-old son Koby, and was horrified when she witnessed the buckle failing to stay closed during an emergency stop.
She filmed a video, in which she demonstrated the fault, and uploaded it to Facebook where it quickly went viral, receiving over one million views.
"He was bruised and is still traumatised by it as he screams when we now put him in a car seat."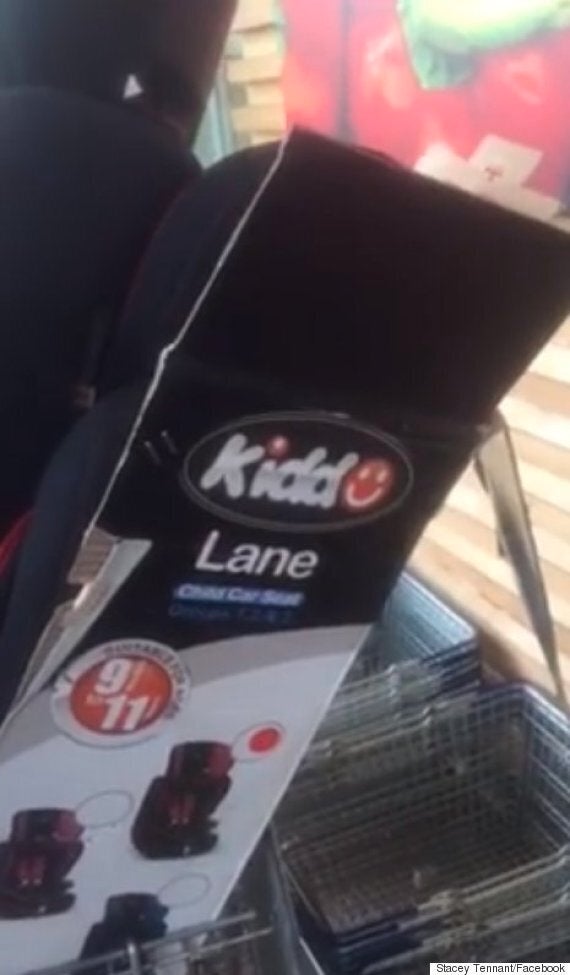 Since Tennant shared her video three more families have come forward reporting the same issue with the Kiddu car seat, according to Good Egg Safety, an organisation that provides safety advice for families.
The Good Egg Company have since received complaints about the Kiddu seat from other families. The founder Jan James received an email from a concerned father which read:
"My wife heard our son fall out of the seat to her shock, luckily she was on our home driveway at this point, my wife then rang me in complete shock and very upset after what has happened and asked me to look at the car seat when I got home.
"When I arrived home I took the car seat, looked at both straps [which] seemed fine until I pulled the right hand strap to notice it came apart with ease, so yes a young child can easily pull apart with no effort what so ever on this car seat."
"I have since been in contact with Kiddu, who haven't dealt with this issue seriously and have tried to sweep under the rug."
As well as sharing the video on Facebook, Tennant also contacted Kiddu to let them know of the fault and got in touch with Good Egg Safety.
After receiving Tennant's call, James told HuffPost UK Parents she contacted the manufacturer and the supermarkets that stock the car seat straight away.
"Tesco did come straight back, as did ASDA, to say they were looking to remove it from sale. We didn't hear anything back from Kiddu.
"Then three more families came forward with the same issue but Kiddu still did not back to us until we went via the Baby Products Association Children's Services [a body that develops standards for baby and nursery products]."
James said her concern is that although the car seat is checked for European standards, there is only one seat tested for every 5,000 on sale.
"If there is a faulty batch, there could be more," she said.
"All we can do is say if you have a Kiddu seat, please don't use it until you have had it double checked."
Parents took to Twitter to ask the supermarkets if they could return their car seats:
The car seat has since been removed from ASDA and Tesco.
A spokesman for Tesco told The Mirror: "We are investigating the concerns raised with Kiddu as a matter of urgency and have removed the product from sale as a precautionary measure."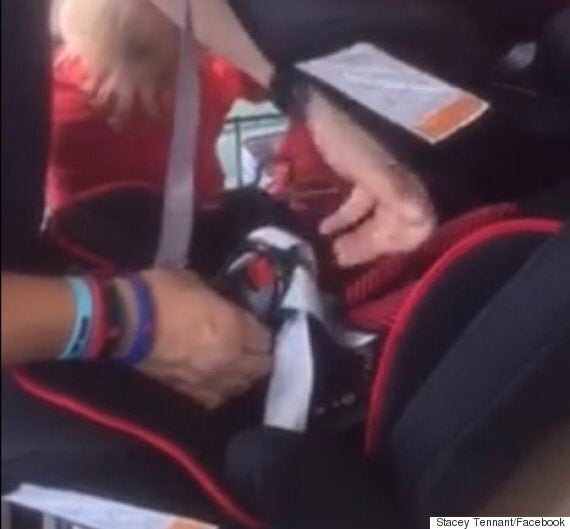 A spokeswoman for Kiddu said: "Product safety is our top priority and we are taking this matter very seriously.
"We have also requested that independent tests are carried out by the premier UK test authority as a matter of urgency. In the meantime, we have made the decision to temporarily withdraw the Kiddu Lane car seat from sale until the tests are complete."
Kiddu have said if anyone is concerned they can call the dedicated helpline on 0161 702 5061.
Earlier this month, Good Egg Safety carried out a study that found 52 out of 82 high street retailers weren't giving correct advice for car seats.
The correct requirements for staff to ask, include:
Ask child's weight
Asking child's height
Asking what vehicle the seat will be used in
Asking if the seat will be used in any other vehicles
Ask if the vehicle has ISOfix
Ask if the seat is fitted to the front of the vehicle - advise airbag risk
Advise on safety benefits of rear facing
Demonstrate the fitment of the car seat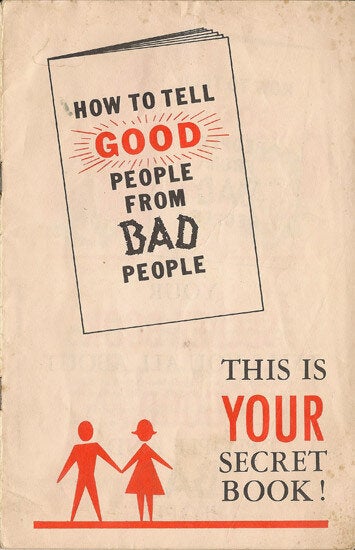 Vintage Safety Book For Children