Police are searching for a man who was photographed striding into a zoo's bear pit and hitting the animal.
In one image the barefoot man is seen with his arm in the animal's jaws and in another he is posed as if about to strike it on the head. Witnesses say he did.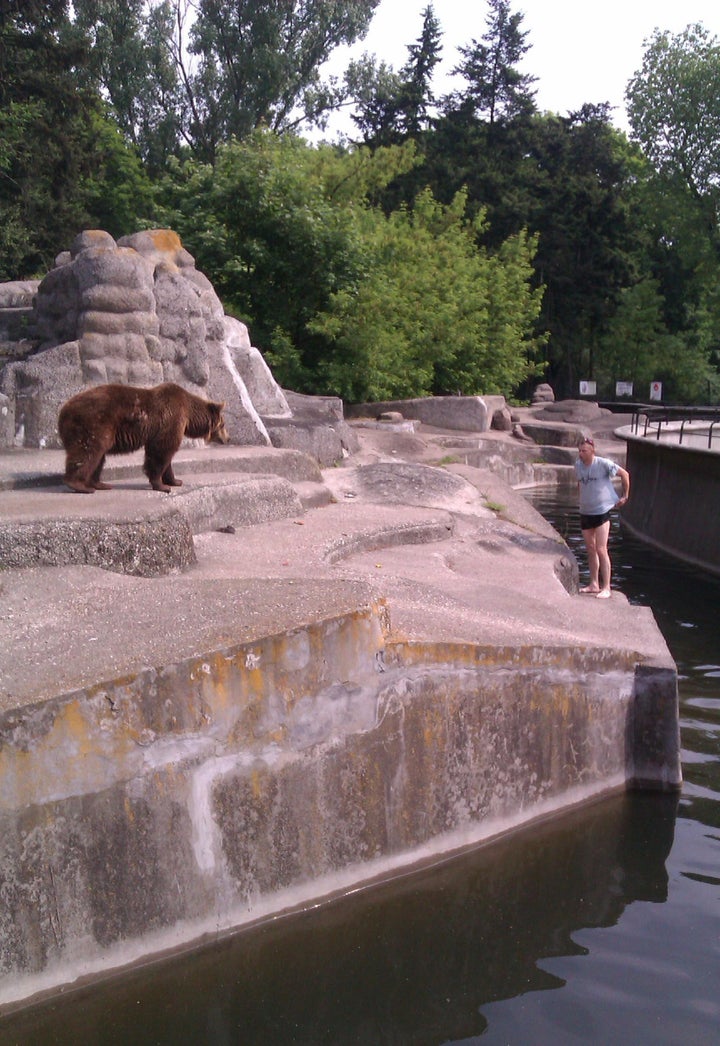 The man is seen approaching the bear - a female called Sabina
From the images it is not clear if the man hit the bear, a female called Sabina, before or after she tried to bite him on Sunday.
Now the authorities are searching for him and they may well have a helping hand after traces of the man's blood were found at the scene at the Warsaw Zoo.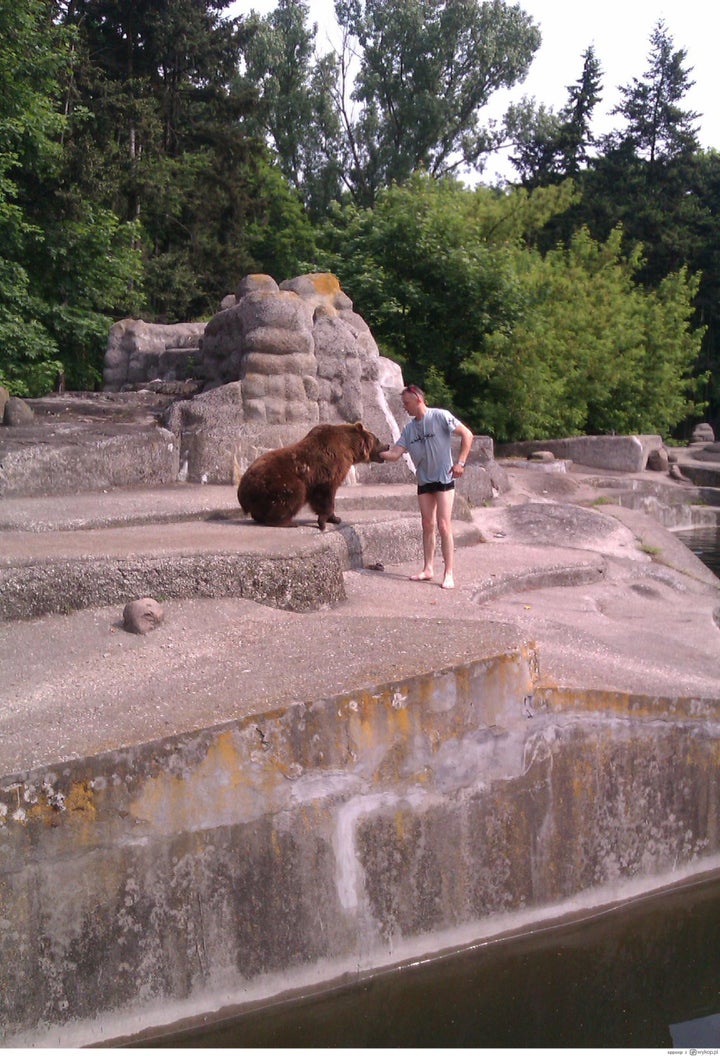 In this image his arm is in the animal's jaws - though it's not clear if this is the correct sequence of photographs
It appears the man was not badly hurt as no local hospitals have reported treating him, though Maria Krakowiak, head of animals of prey at the zoo said the stunt was "very dangerous" and "could have ended much worse".
However, the tabloid Fakt, citing witnesses, reported on Wednesday that it was the man who first attacked Sabina, hitting the 200-kilo (440-pound) bear with his fists.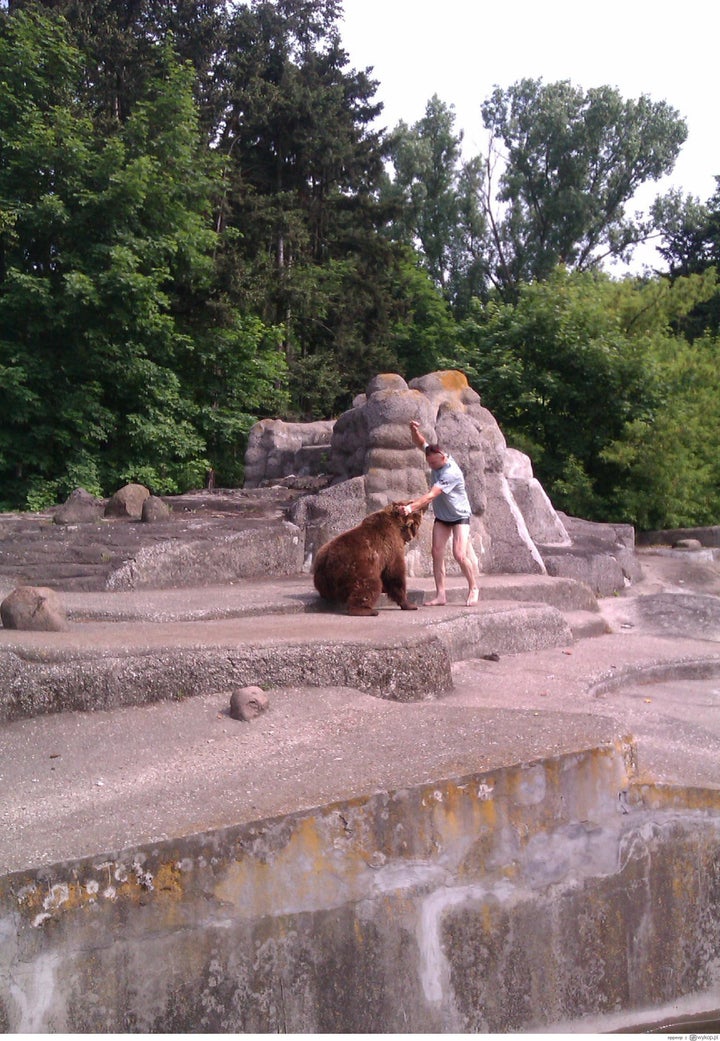 The man was seen striking the bear - with some witnesses claiming he attacked her first
"He survived only thanks to a miracle," Fakt wrote.
The bear enclosure, while belonging to the zoo, is actually located outside the boundaries of the zoo along a busy street, an unusual landmark that has been there for decades.
Krakowiak said the zoo is hoping that the city authorities will install cameras to monitor the bears' enclosure.