Rebekah Aversano's brother, Joshua, died three years ago in a tragic car accident, aged just 21.
Thanks to groundbreaking transplant surgery, Joshua's face has now been grafted onto another person, Richard Norris, who was left severely disfigured after he accidentally shot himself in the face aged 22.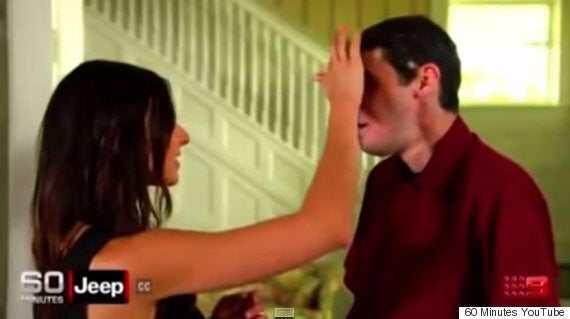 A documentary, which will be broadcast on 60 Minutes this Sunday 31 May, shows the touching moment that Aversano sees her dead brother's face on Norris' body.
Moving towards Norris to get a closer look, Aversano asks if she can touch his face.
Then, with her hand on his cheek, she says: "This is the face that I grew up with."
Norris' transplant surgery, which took place in 2012, involved 150 doctors and nurses and took 36 hours.
During the operation, which had a 50% survival rate, Norris' jawbones, teeth, tongue, muscles and nerves were replaced.
Almost 18 years had passed since Norris shot himself in the face with a shotgun. During this time, he had undergone 30 operations to try and restore his features. But to no avail.
At one point, he even became suicidal.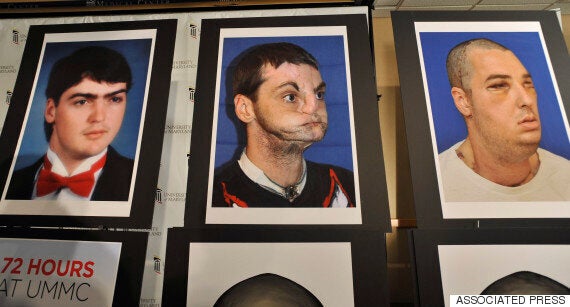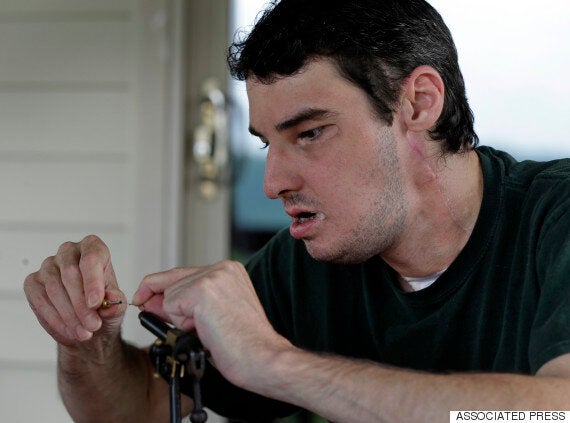 But when Joshua Aversano, 21, was killed in a car accident, his family agreed to donate their son's face for a transplant - offering a glimmer of hope for Norris.
Speaking to Canada's CTV News, Aversano's mother, Gwen, said that they knew it was "the right thing to do".
"We can definitely see our son in him. Some of the facial features would definitely be our son, so we could see similarities, very much so.
"We are just so pleased we have been able to help him, even though we had such a tragic loss, we were able to give someone else the benefit of our son."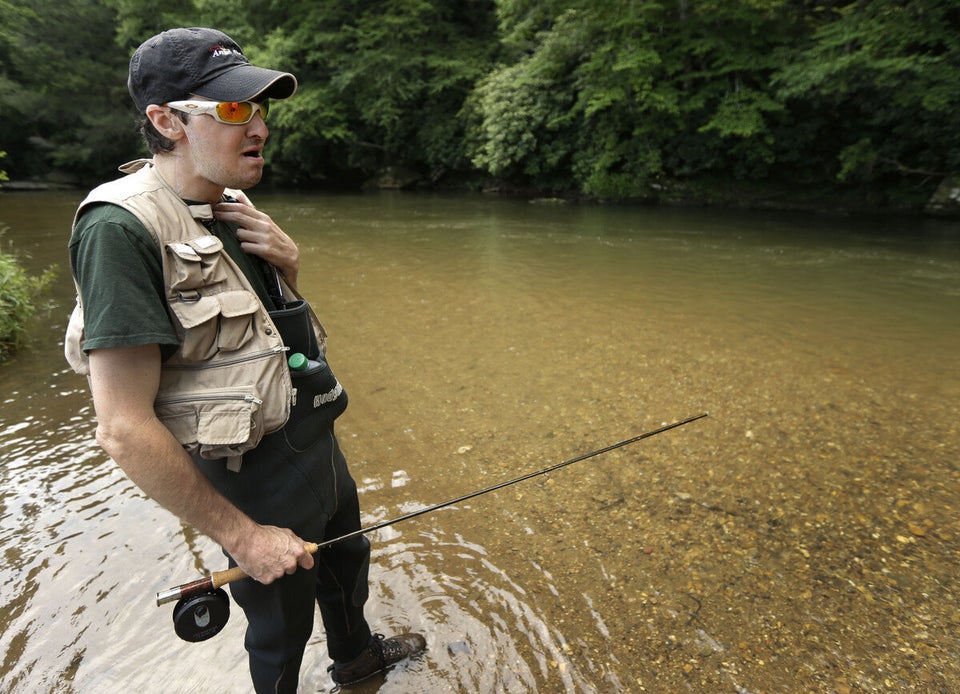 Richard Norris, Post-Face Transplant