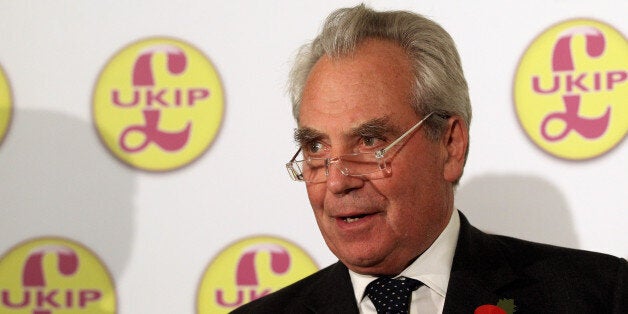 A former Ukip leader has asked the Government if it will support a Prophet Mohammed drawing competition, less than a month after gunman opened fire at a similar event in the US.
Lord Pearson of Rannoch, who led the anti-EU party between 2009 and 2010, formally submitted the question to the Department of Culture, Media and Sport (DCMS) yesterday.
Cartoons of Mohammed have proved extremely controversial in recent years, with some fundamentalist Muslims claiming drawing the Prophet is blasphemous.
Lord Pearson, who has been criticised in the past for claiming the Qur'an inspired the killers of Fusilier Lee Rigby in 2013, asked if the Government "plan to support a contest in the United Kingdom between artists depicting the prophet Mohammed, and if so, whether they will provide security protection for such an event."
A spokesman for the Muslim Council of Britain dismissed the question, and said: "Baron Pearson of Rannoch often makes silly propositions, and this is one of them."
Ukip distanced itself from its former leader's question, and a spokesman said: "Lord Pearson is asking the question in a personal capacity and is not doing so on behalf of Ukip."
Al-Qaeda's Yemen branch claimed responsibility for the attack, with one Shariah cleric saying it was "revenge for the honour" of Mohammed.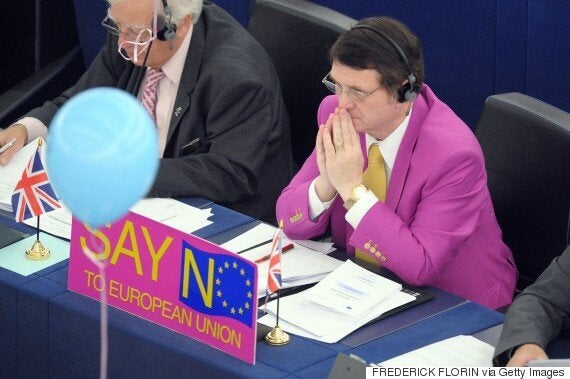 After the attacks, Ukip's London MEP Gerard Batten renewed his call for Muslims to sign a declaration against violence.
Mr Batten originally published "A Proposed Charter of Muslim Understanding" in 2006, which called on Muslims to reject parts of the Qur'an which he claimed advocates "violent physical jihad".
The leader of the Conservatives in the European Parliament, Syed Kamall, responded to the Charter by leaving a letter on Mr Batten's seat in Strasbourg which read: "I am anxious to assure you that I have no intention of mounting any attacks on unsuspecting infidels, nor of attempting to radicalise you or anyone else."
"If the forms aren't ready yet, perhaps you would take this note as my guarantee?
"My wife and family would be most reassured to know you will allow me to stay in Britain, especially since I was born here.
"Please feel free to drop into my office to discuss this over a cup of tea. I promise you will be entirely safe."
DCMS has yet to respond to the question.
Peers who submit queries through the Order Paper via the Lords Table Office can expect an answer with 14 days.
Lord Pearson's tenure as Ukip leader was unsuccessful, with the 2010 General Election manifesto produced while he was in charge later described as "drivel" by Nigel Farage.