Alessandro Paletta is a 16-year-old from Wrexham, and, eight weeks ago, launched his first business.
We checked in with the A-level student, who plays football in his spare time and was named the Welsh global entrepreneurship champion for 2015, to see how his foray into entrepreneurship was going.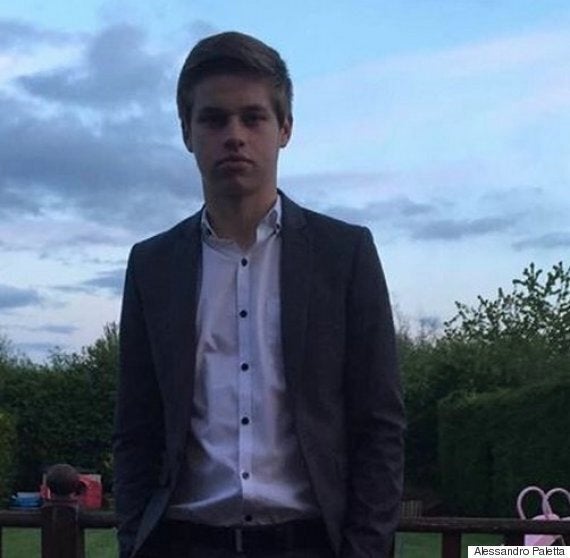 So what's your business all about?
My business Investago connects entrepreneurs who have an existing business or business idea that needs funding, with angel investors and venture capitalists who are looking to invest. It works by the entrepreneur submitting their investment proposal to us, which we then send out to our database of angel investors. We have been online for 8 weeks, and already have one business close to securing an investment deal.
What inspired you to start your business?
It all started off in school when I started selling sweets to my classmates, I made quite a bit of money until the headteacher caught me and suspended me.
She called me a 'cancer in the school' which really annoyed me and deeply motivated me to succeed in business. I also really enjoyed the experience of selling things. I think it's terrible the school were discouraging entrepreneurship, as it is small businesses set up by entrepreneurs that keep the country going!
I then went to college and started to gain an interest in tech, and my favourite TV show was dragons den. This gave me the idea of making an online version of dragons den, where entrepreneurs can pitch to investors. So by January 2015, I had the concept and investago.co.uk went live in March 2015. My Dad has been my inspiration as he has his own business, I couldn't have done it without him as he has helped me both financially and mentally.
Did you face any challenges?
My first challenge was raising the money to start the business. Government loans are impossible to get and because I'm under 18 I couldn't get a business loan from anywhere. So to fund Investago I've had to use my money from working in Aldi and my Dad has also gave me the funds needed to start the business. I definitely think there should be more financial help available for under 18s who want to start a business.
The second challenge, which is still a challenge now, is actually marketing my business and getting it out there! People think it's easy, but i can assure you it requires hard work and many hours every day sitting infront of my laptop. I have to balance this work between college and Aldi.
So your age was definitely a barrier?
Yes. Firstly when trying to raise finance I noticed there are no loans available for under 18s to start businesses. Secondly, it's hard to get people to take you seriously because you're so young, especially when I meet with clients they are shocked at how young I am. This may put people off and makes everything a bit harder because you have to prove yourself to them. Thirdly, because I'm under 18 I can't use a payments system on my website, worldpay laughed me off so I'm having to use gocardless under my Dad's identity.
Also because I'm so young I think sometimes people won't take my business seriously.
Sounds like you've had a lot of support from your family.
My dad has been my biggest supporter. I could not have done it without him and I hope one day i can make him and my mum proud, and repay them for everything. My dad helped me financially by giving me some money to start the business, and also gives me some money monthly to help with marketing. He's also vastly experienced in business so helps me with everything I do. He's always been there by my side when I've had meetings and things. My dad did the most valuable thing anyone could've done, he believed in me.
What are your plans for the future?
I'd like to continue running Investago until it becomes a large site, hopefully get some businesses funded on it. I'd like to see it become a crowdfunding website. I plan to start up businesses all my life and hopefully meet some great people along the way!
What advice would you give to others?
If you have an idea, just get out there and do it!
Don't care what people think, Have nothing to lose and its a great learning curve. Don't let failures get in your way, as Richard Branson says 'we didn't learn to walk by following rules, we learnt by doing and falling over'. Since I've been running the business I've learnt more essential skills than i have all my life in school.
Related