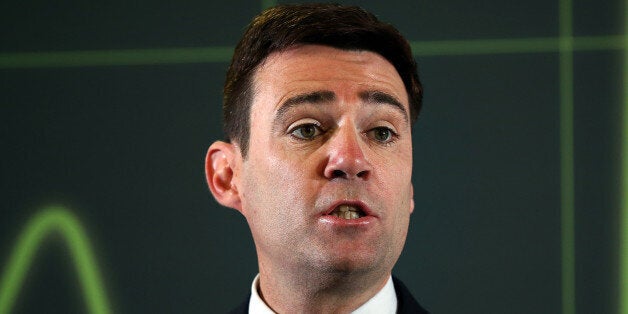 Labour leadership hopeful Andy Burnham has called on the England football team to boycott the World Cup in Russia in three years' time following the Fifa scandal.
The English FA should pull the national team out of the 2018 tournament unilaterally, he said, a call that goes beyond what the football body has signalled to date.
He said football fans were being "badly let down" amid the "appalling state of Fifa," adding the Russian annexation of Crimea was a move authorities cannot say "doesn't matter".
Mr Burnham says there is a "pretty over-whelming case" to quit the Russia event.
His intervention follows Sepp Blatter being re-elected as Fifa's president despite serious corruption allegations emerging days before the vote.
Mr Burnham, a former Culture, Media and Sport Secretary told Pienaar's Politics on Radio 5 Live: "I have long had my doubts about Russia holding the next World Cup. I voiced those doubts when the situation developed in the Ukraine. I couldn't see how the whole world could go to Russia as if nothing had happened.
"And now with all these new allegations swirling around Fifa, I personally believe there is a pretty over-whelming case for taking a stand and saying we should not participate in the next World Cup given the current appalling state of Fifa."
He added: "Prince William put it very well yesterday. The people who love the game, the people who play the game, the people who pay their money every week, are badly let down by those who lead it."
He went on: "I've been listening carefully to what the FA has been saying over the last 48 hours, and they have talked about a boycott. But then said only if others do it with us.
"I think they should be a bit stronger. Many people feel it's just not acceptable - particularly when you look at the alleged corruption in Fifa and then the situation with Russia and the Ukraine. We have a country here whose sovereignty has been breached. It's frontier has been breached. How can the football world just say that doesn't matter?"