A couple who are fighting for life-saving medicine for their sick daughter have launched a petition to ask David Cameron for help.
Andy and Jo Longfellow's 12-year-old daughter Abi has a rare kidney disease and her parents claim she is being refused the medication she needs, which they say is being kept "under lock and key" in the hospital where she is being treated.
The Longfellows launched the petition on Change.org and within seven days they have nearly reached their target of 150,000 signatures.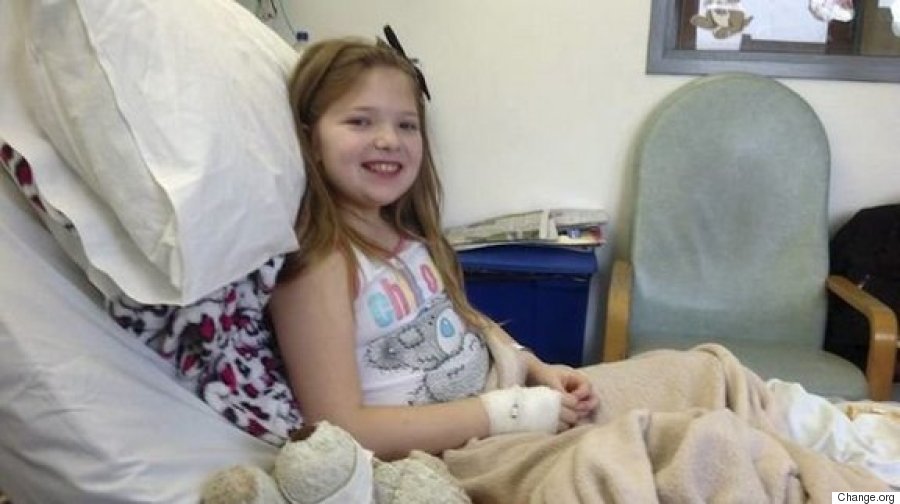 Mr and Mrs Longfellow have said doctors are "forbidden" to give their daughter the medicine she needs due to what they describe as a "cruel loophole" in the NHS.
"That's why we've started a campaign with the Sunday People," her parents wrote on the petition page.
"Abi's one-in-a-million illness is too rare to be covered by NHS England's drug funding policy but not rare enough to unlock cash for exceptional cases."
Mrs Longfellow told The Mirror: "I think the drug company needs ­compassion for a 12-year-old. We know the drug is there that could help Abi and it is used in other countries. Why can they not use it here?"
SEE ALSO:

Private Healthcare and the 'New' NHS
Abi's parents explained that the manufacturer - Alexion Pharmaceuticals - has refused to drop the £136,000-a-year price, which means it is impossible for them to buy the drug.
"Knowing that the drug sits in the hospital but Abi can't have it is horrendous," they write on their petition page.
"In a couple years' time it will be as cheap as a packet of paracetamol but it will be too late for Abi."
Mrs Longfellow said the drug is used in other countries but not in the UK, so they are calling on the manufacturer and the Government for help.
As part of the appeal Abi also penned a moving letter to David Cameron, in which she wrote:
"Why is that fair when other children with other rare kidney diseases like me are receiving it?
"I'm a 12-year old English girl and if I lived in Ireland, Europe, America, Canada etc. I would get the medicine without hesitation."
Abi's parents said on the petition page they are calling upon David Cameron to reconsider funding their daughter's treatment on the NHS.
Since the petition has launched, many have shared Abi's story on Twitter.
David Cameron MP: Allow the NHS to give Abi Longfellow her life-saving medicine https://t.co/laZlmyO0Fw via @UKChange

— Jayne L (@JayneLinney) June 1, 2015
Save this little girl. https://t.co/iiVizCAu5C Bri

— Dr. Brian May (@DrBrianMay) May 28, 2015
Please sign the petition x

Petition https://t.co/FCLB4Uxk35

Gofundme http://t.co/Y0k3Eu5V8v

#SaveAbi https://t.co/JnwnDks97M

— Teresa (@TezBlockHeart) May 27, 2015
They can afford MPs expenses but #NHS bosses refuse to let 12-year-old girl have lifesaving drugs.

May 31, 2015
To sign the petition, visit Abi Longfellow's page on Change.org.