He's gonna let you finish, but Kanye West just gave one of the best graduation speeches of all time.
The rapper-turned-designer took center stage once again on Friday, but this time to encourage young fashion designers to pursue their dreams.
Speaking to graduates at the Los Angeles Trade Technical College, he said: "I'm really honored to be here tonight around so many creative people."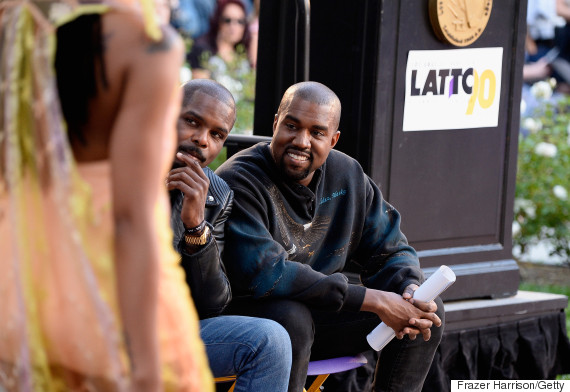 Fashion designer Tracey Mills and Kanye West at the Gold Thimble Fashion Show at the Los Angeles Trade Technical College
The speech was West's second engagement at the prestigious school, having taught a fashion course in September 2014 as part of a community service order for attacking a paparazzo.
"I have always had to fight to be accepted," West said. "Even as a successful musician, in order to make the transition it was really all but impossible.
"When kids tell their parents that they want to be a fashion designer, it's not usually met with the same response as the traditionally held career choices."
The eight-minute speech was neither as formal nor as long as West's lecture at Oxford University earlier this year, but he still managed to pack in some typical Kanye wisdom.
He ended the speech: "When you're the absolute best you get hated on the most. Never stop fighting. No matter what anyone says.
"No matter how they try to compromise you, compromise your vision.
"If it's in your gut, if it's in your soul, there's no worldly possession that should come between you and your expression."
"That's all."
SEE ALSO:

Kanye West Just Forgot Who He Was And Stopped Scowling For Once

Kim Kardashian's Anniversary Instagram Posts Make Us Want To Remember Every Look From Her Wedding