A German teenage learner driver got more than she bargained for on one of her lessons when she collided with a massive British army tank - after failing to spot the vehicle.
Police from Lippe, in the North Rhine-Westphalia district, released a picture showing the tiny car being crushed by the Challenger 2 tank, but miraculously, the 18-year-old driver emerged unhurt.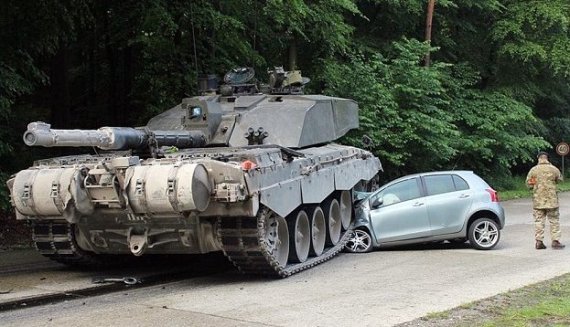 According to German officers, the crash caused around £8,500 worth of damage to the car, the Daily Mail reported.
Well, at least the camouflage works.