If 'Star Wars' fans haven't got enough to get excited about this year, they might want to dig into their pockets and find a coin for 'Black Angel' - a labour-of-love fantasy project that started out as a cinema short from the man who brought us the light sabre itself.
Roger Christian, whose design work on the original Star Wars brought him an Oscar, originally made his short on a budget of £25,000 because director George Lucas needed a film to support the release of 'The Empire Strikes Back' in 1980.
Roger believed his original reel long since lost, but a phone call from Universal Studios two years ago informed him it had been discovered. When the restored film was played once more to an audience, the positive reception left him overwhelmed.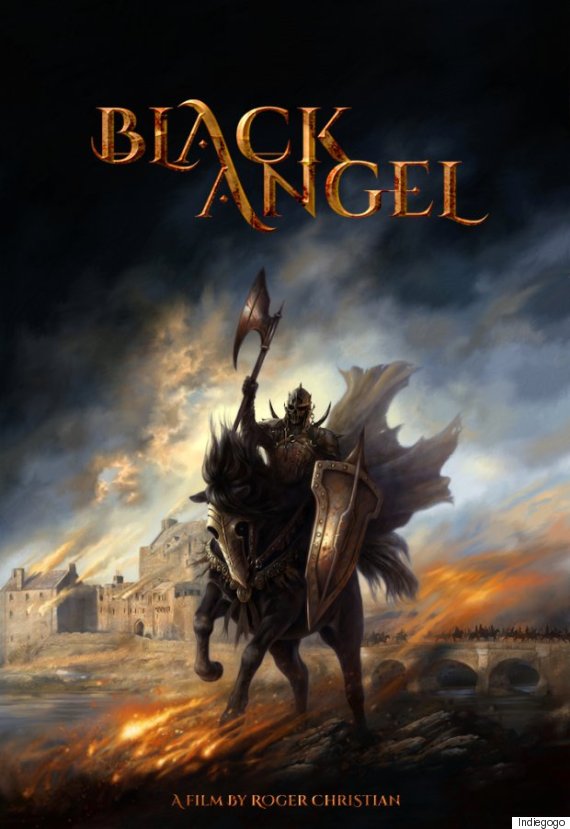 Roger Christian's 'Black Angel' looks set to find a whole new audience
"I grew up with King Arthur and legends, they got me through my childhood, but I couldn't do anything about it before, there was no interest," he tells HuffPostUK.
"God bless 'Lord of the Rings', and 'Game of Thrones', they've created this voracious appetite for this kind of fantasy.
"The audience seemed to be inspired. It was shown at four screenings in Glasgow, and people were getting in touch from all over the world. And then, I heard JJ Abrams was shooting everything on film for his 'Star Wars' revamp. It felt like the universe was telling me something."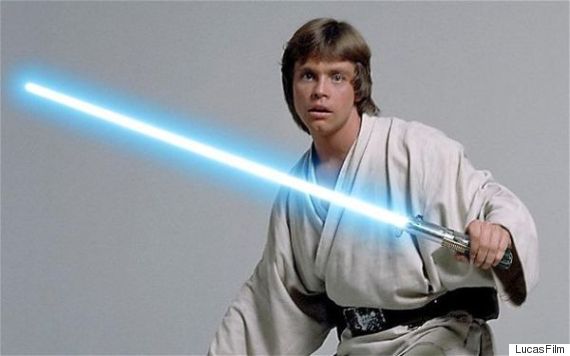 Roger Christian's most famous contribution to cinema so far - the light sabre
Now, Roger is seeking crowd funding through an Indiegogo platform to turn his original 25-minute version into a feature-length film. Obviously, he could go to a big studio and secure some big bucks but, for Roger, staying independent is the priority.
"I'm going to go where I always said – down and dirty – and make it so real you can almost touch it.
"£66,000 will buy me a couple more days filming and a few undead soldiers."
The fund - which was launched today - has already raised a third of its target figure. Click here to contribute...
Roger has everything crossed that JJ Abrams has retained in the new batch of films what he calls the most essential ingredient, "the mythology under the surface".
He says, "With these new blockbusters, the huge sound, the sight of people flying means we get blown away by the whole thing, but it doesn't stay with us for very long.
"Instead, 'Star Wars' – like 'Bladerunner', 'Alien', the first 'Conan' – stays with you. Ancient mythology is what makes it timeless."
Filming of 'Black Angel' is proposed to take place across Europe, although Roger promises to shoot in Scotland too.
"I have to shoot in Scotland, otherwise they're going to be hurling black haggises at me. They kind of own 'Black Angel', which is fine by me. It's great that they feel so attached to something I feel so passionately about myself."
One more thing – how is Roger Christian planning to match the light sabre? The bar's pretty high.
"I have got one idea," he promises. Now, that's got to be worth the price of a contribution to the project alone.
Click here for more information on the crowdfunding project for 'Black Angel'.
LIKE US ON FACEBOOK | FOLLOW US ON TWITTER