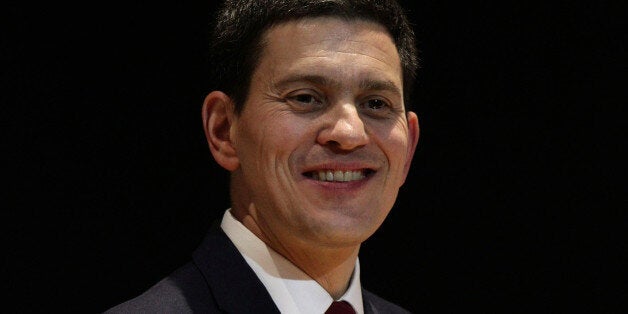 David Miliband will return to the British political scene in October with a major speech in the Royal Albert Hall, less than one month after the Labour Party elects its new leader.
His speech will be his first in Britain since he left the UK in 2013 to take a job running the International Rescue Committee charity in New York.
The former foreign secretary, who lost an bitter battle with his brother Ed for the Labour leadership in 2010, has frequently avoided ruling out a full-time return to British politics.
The speech, to be given at the Institute of Directors (IoD) annual conference on October 6, will focus on "global trends affecting business" and will likely feature a strongly pro-European Union message ahead of the in/out referendum.
David Miliband used an interview with the BBC in the days after Labour's election loss to criticise his brother's leadership of the party. He said Ed had allowed Labour to be seen as "moving backwards from the principles of aspiration and inclusion".
He ruled himself out of standing in the current leadership contest, but said: "The passion I've got for Britain and for Labour is undimmed. It's as strong as ever. But it's clear that I'm not a member of Parliament. I took that decision not to be part of a soap opera over the last five years.
"I wanted Labour to be able to have that debate in a clear way, make its case in a clear way without any sense of distraction from me. And I hope now people can listen to what I say as someone who's trying to contribute but obviously isn't party to the race that's going on."
Speaking in parliament today, Conservative leader of the Commons, Chris Grayling, noted the speech was at the Institute of Directors: "As someone once said, I wonder what he meant by that?" he joked.
David Miliband's speech will come just one week after the Labour Party's 27 September - 30 September annual conference in Brighton.
Making the announcement, Simon Walker, director general at the IoD said: "After a general election campaign which focussed narrowly on domestic issues, now is the time to look up at the global trends affecting business. With a referendum on Britain's membership of the EU due before 2017, Greece lurching from crisis to crisis, and conflict on Europe's borders, it couldn't be a better time to review what globalisation means in 2015.
"There are few people better placed than David Miliband to explore these issues, and we are delighted he will be joining us at the IoD's Annual Convention. His time as Foreign Secretary and work with the IRC give him a unique perspective on the challenges of the modern world, and what they mean both for established businesses and entrepreneurs."