Four people have had warrants issued for their arrest after cheering their family members at a high school graduation ceremony in Mississippi.
The audience were asked not to shout out during the ceremony and to hold their applause until the end.
The family were abruptly ejected from the ceremony for 'disturbing the peace'. Weeks later they were served warrants with a $500 bond which if they fail to pay, could land them a jail sentence.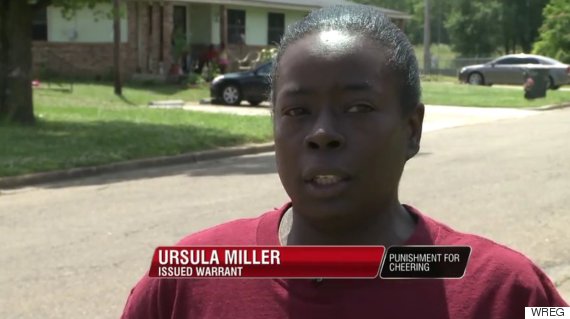 Superintendent Jay Foster who filed the charges said: "The goal was to allow all graduates to have the privilege of hearing their name called." He added that the reminder was also printed in the program.
One of the accused, Ursula Miller, shouted her nieces name as she took to the stage. She said: "I can understand they can escort me out of the graduation, but to say they are going to put me in jail for it... What else are they allowed to do?"
Another of the four facing jail is Henry Walker, who was celebrating his sister's graduation. "It's crazy" he said. "The fact that I might have to bond out of jail, pay court costs or a $500 fine for expressing my love – it's ridiculous man."
Miller, Foster and the other two are due to appear in court on Monday.