Apple's Siri, Google Now and Microsoft's Cortana appear to have some competition.
SoundHound, known for providing music identification services, have released its voice assistant app 'Hound,' which is creepily fast at answering questions of any kind, including giving you a specific mortgage plan for a million dollar house.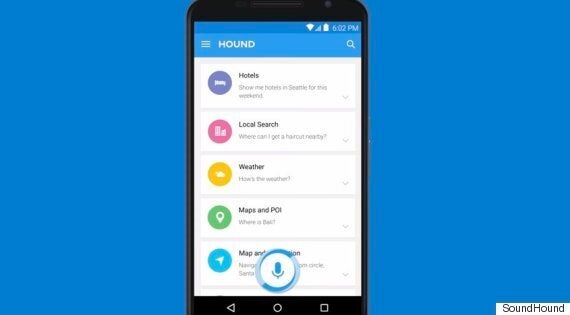 A demo posted on YouTube by SoundHound shows the Hound app responding to founder and CEO, Keyvan Mohajer with the type of speed seen in human-to-human conversations.
Its developers claim the app understands your language and goes beyond the current offering of word recognition apps.
They say: "This Speech-to-Meaning capability makes Hound the new way to search and do things faster without typing."
What this essentially means is that you could ask follow up questions and Hound will reportedly process them in the context of your original question.
As Android Authority reports if you ask Hound to show you the weather in Nappa and then follow up with a question about Italian restaurants, the app should understand that you'd like a list of Italian restaurants in Nappa.
The app's instant reaction to Mohajer's questions, while impressive, is yet to receive public approval as it is still in beta phase and can only be trialled in the US by requesting an invite.
If the video is indeed true and SoundHound haven't tampered with the playback speed, then Hound could be the next best voice assistant to hit our phones.