The Eastenders actress shared photos on Instagram of Ella having her toes dipped in water and enjoying a bit of sun - and the pictures have completely made our day.
Osbourne, 23, who is also father to 14-month-old Teddy with ex-girlfriend Megan Tomlin, posted a photo on Instagram of Jossa and Ella in a moment of fatherly pride.
"My absolutely beautiful girls," he wrote.
Jossa also shared an Instagram snap in which Osbourne is pictured holding Ella as her toes are dipped into the sea - on what may be her very first time on a beach.
The four-month-old looks unsure what's going on, but Osbourne has a large grin on his face. Cute.
It looks like the new family are having the best time together somewhere very hot and sunny with the palm trees and sun beds in the background... and we're a little bit jealous.
Osbourne seems smitten with his newborn and girlfriend, posting cute couple photos and bonding time with Ella, too. He is definitely one happy dad right now!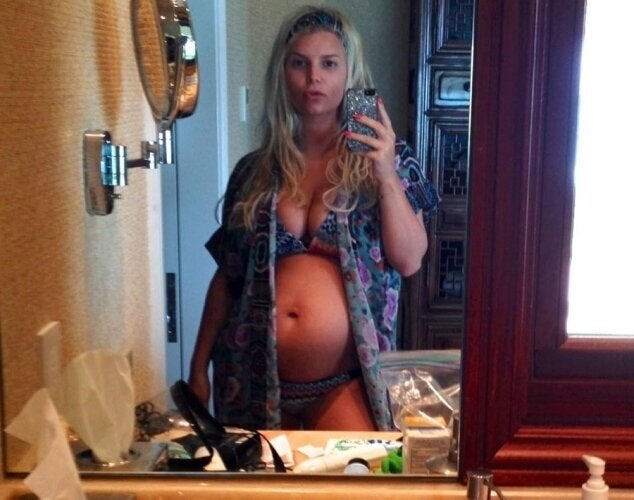 Celebrity Baby Bumps