A high school graduate from Alabama has helped her severely autistic twin brother get the graduation that he truly deserves.
Aly Bonville shares an extremely close relationship with her twin brother, Anders, they have been joined at the hip for the past 18 years, and on the day of their graduation, she lovingly helped her brother get up on the stage.
18-year-old student Anders was diagnosed with autism at the early age of two. The life changing diagnosis left Anders non- verbal, causing him and his twin sister to develop their own special sibling language.
The graduation, held at Oak Mountain High School in Birmingham, Alabama, was a monumental day for the Bonville twins.
Their proud mother, Benida Bonville, shared a concern with Aly, as they weren't sure how Anders would react during his graduation ceremony. They were aware that because he often gets overwhelmed by crowds and loud noise, the graduation could be a problem.
However, Anders proved them wrong when he graduated with pure joy, grinning from ear to ear, and holding his sisters hand.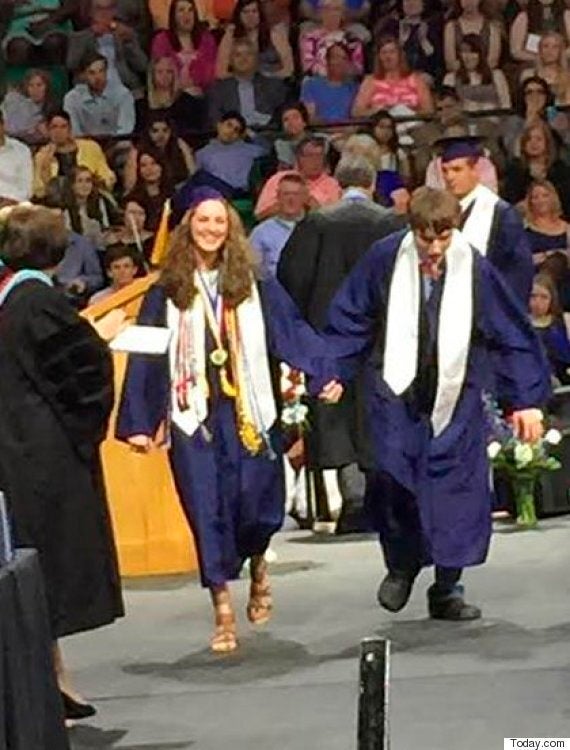 Aly has taken on the role of care giver and protector to her brother over the past few years, and has helped him through everything.
Aly recalls Anders moving to a new school in fifth grade, and in order to make sure that that his classmates understood him and his autism, she created an "Ask Aly" box.
Anders' peers would put questions in box, and Aly would answer them . Aly remembers students asking questions about his favourite colours, his struggles with being non - verbal and how Aly herself deals with her autistic twin.
Aly expressed that "This exercise broke the barrier and instead of them thinking of him as some weird kid, they started including him in classroom activities."
Speaking about his autism, mother Benida said that the journey has "been difficult, but it's the only normal I've ever known."
"Once I found out he was autistic, I was ready to do what I needed to do and that same drive was instilled in Aly. She's been right there next to him; she's his voice when I'm not there," Benida said.
Despite his constant difficulty with speaking and communicating, his love for music shone through from an early age. When they were younger, both Aly and Anders would dance while their mum played the guitar. Aly stated that this particular memory inspired her to learn instruments herself and play for her brother while he enjoyed the sounds.
Aly claimed that their shared love for music brought them closer, "There were so few things we were able to do as a family and one of those things was music and that was so special for all of us ... I love music because I realize how much it brings people together."
As a result of her deep rooted love for music, she received a full scholarship to Auburn University, where she hopes to pursue a career in band directing.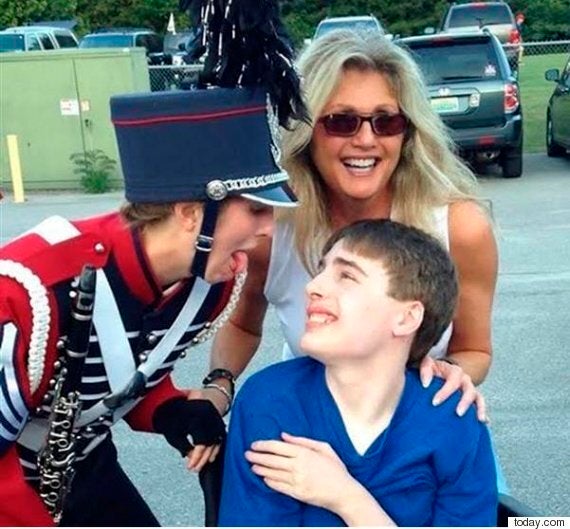 Speaking of the heartwarming graduation, Benida said that "Aly didn't let graduation day be about her and her accomplishments".
Benida says she is "so happy" that Aly decided to "share her shining moment with her brother."
Aly expressed that she "couldn't have imagined that day any other way."