During his interview with the 'Grace And Frankie' actress, James revealed that Jane likes to throw "dance parties" at her house, to which she explained: "Well… my boyfriend and I like to dance. I spent 20 years in Atlanta, and you don't have a party that's fun in Atlanta if you're not dancing.
"People are so worried about 'getting it right' and 'looking good'... so we decided that we were going to have parties that had no purpose except for people to dance."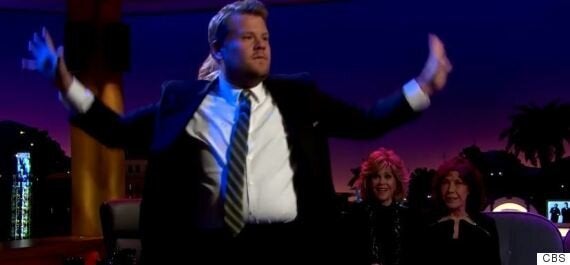 James hits the dance floor for Jane Fonda
Jane then went on to reveal the A-list "core group" who show up to the parties, including Chelsea Handler, Katherine Keener, Ellen Paige and film director Spike Jonze.
As if the image of all those celebs twirling themselves around Jane Fonda's living room wasn't fabulous enough, James and Elizabeth Banks - who was also a guest on the show - then showed off their best moves for Jane, in a bid to try and gain themselves a spot on the guestlist.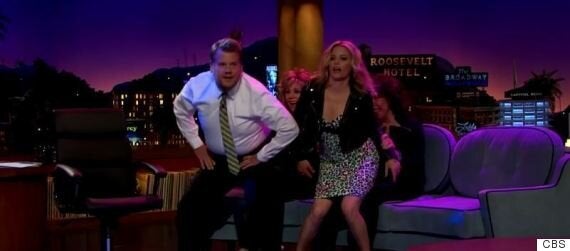 You just don't get that with Stephen Colbert, do you?
Things took a cheeky turn, however, when James threw off his blazer and treated Jane to a lapdance.
Unfortunately for him, her face suggests he probably shouldn't hold his breath for an invitation to her next party.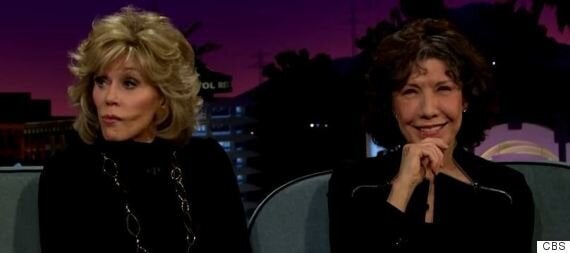 Jane Fonda and Lily Tomlin
Watch his full dance number below:
Popular in the Community