Chris Evans' claim he is "making a secret Top Gear film" - implying he will be the show's next host - has earned him mocking tweets from both Jeremy Clarkson and James May.
The Radio 2 DJ, who previously ruled himself out from replacing Clarkson after he was sacked as Top Gear's lead presenter, gave a cryptic answer when he asked if he would be getting involved in the show.
Presenter Tim Lovejoy on Channel 4's Sunday Brunch asked whether he had started to present Top Gear yet, Evans said: "Not started yet, but we are doing a secret Top Gear film on Tuesday."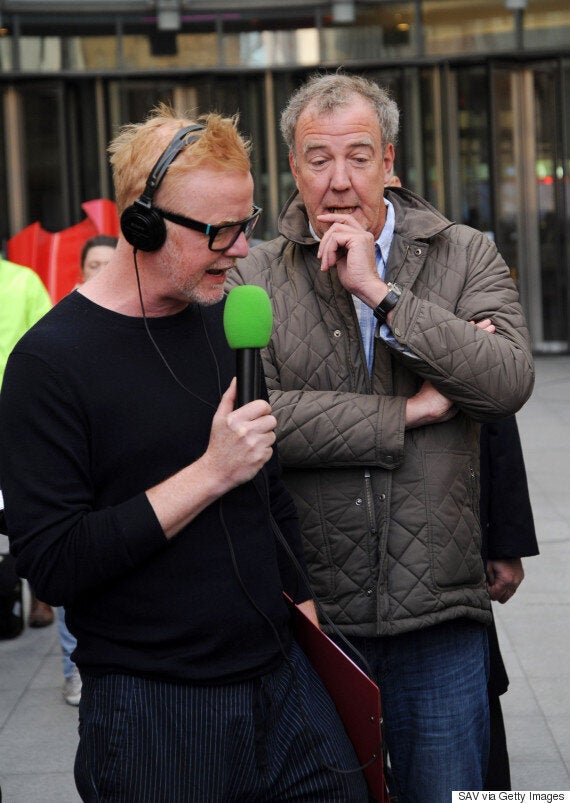 Clarkson recording for Evans' show in May
Lovejoy replied "It's not so secret now".
Evans added: "It still will be, because nobody knows where it's going to be but we're going to make one and see how it goes.
"We're making a Top Gear - we're doing a Top Gear sequence with an independent production company and we're going to see how it goes."
This didn't seem to impress Clarkson, who tweeted:
James May didn't seem impressed either.
Evans' claims come amid reports that neither May nor Richard Hammond would work on a BBC version of 'Top Gear' without Clarkson and the three are about to sign a different version of the show with Netflix.
The Mirror reported that May and Hammond would refuse to return to the BBC to make the show with a different host, despite claims they would be offered £4 million to do so.
The paper quoted an "insider" who said: "Flattering though it is to be offered huge sums there'll be no going back. It wouldn't feel right and their heart wouldn't be in it.
"They've always said they come as a team and that hasn't changed.
"They are all very excited at the prospect of having total editorial control over their new show, to make it and get it distributed."