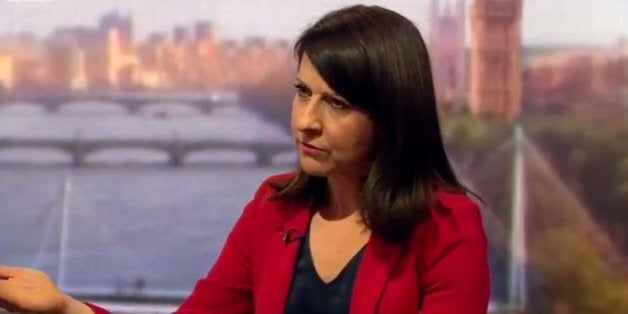 Labour leadership hopeful Liz Kendall this morning refused to condemn an additional £3billion of cuts mainly focused on transport, education and defence.
The cuts were announced this week by Tory Chancellor George Osborne, who also revealed the Government would be selling off its remaining stake in Royal Mail.
Ms Kendall, who is positioning herself as the centrist candidate in the Labour leadership race, repeatedly refused to speak out against the spending reductions during an appearance on the BBC's Andrew Marr show.
When pressed on her views on the cuts, the Leicester West MP said: "Let's see what the details are, we have yet to see many of the commitments that the Conservatives made during the campaign but fiscal credibility and responsibility, and living within our means is essential, but so too is making sure we have real growth."
Last week, leadership rival Yvette Cooper accused others in the race of "swallowing the Tory manifesto" – a dig widely-believed to have been aimed at Ms Kendall.
Mr Marr asked Ms Kendall what parts of the Tory manifesto she would "spit out".
She replied: "The only thing I've swallowed is the sheer scale of defeat that we faced at the election and the huge changes we need to win again. People didn't trust us with their money and the economy."
Ms Kendall, currently Shadow Care Minister, backed reform of the current welfare system, which she described as "failing".
She said: "It's failing those people who can work but are just not getting the help they need to do so and it's failing people who can't work and leaving many in the appalling situation where they can't live with dignity and respect."
She also backed European Union freedom of movement laws, "but not free movement of benefits."
When asked about restricting in-work benefits to migrants, she said: 'That's definitely something we should look at — but this is a far bigger debate. Are we really going to spend this period in the run up to the referendum discussing whether it's about tax credits for Polish workers alone?'