A video of a 13-year-old boy coming round from a general anaesthetic has gone viral thanks to his hilarious reaction upon discovering his arm is in a cast.
If you have ever come round from a general anaesthetic or had very strong painkillers, you will probably know how they can make you feel slightly out of it and a little bit hazy.
For Walker Clark from Roswell the combination made him a little over excited about his brand-new cast.
Clark had to have a minor operation after he fell off a rope swing and broke his arm.
"Where am I?" Clark says as he opens his eyes. He gasps, looks at his cast, and everyone laughs.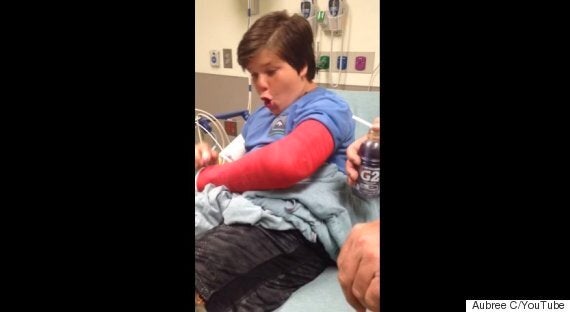 Clark can't stop asking everyone in the room to just: "LOOK AT MYS CAST".
After repeatedly calling it "incredible" and "amazing", he lays his head back down in disbelief.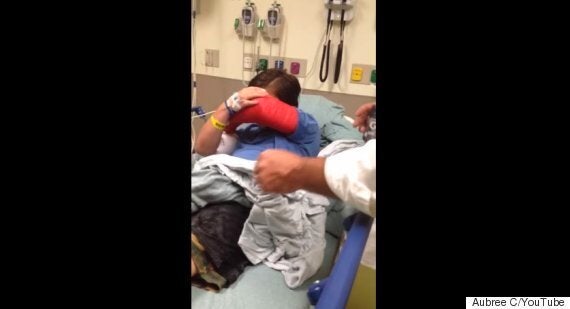 The doctor covers up in cast under a blanket, which he probably regretted.
Clark freaks out, not knowing where his arm is or where his cast is and if it has gone away forever.
And before the end of the video, what does he say? "I have a cast on! Wooooahhh!"
The video has clocked up more than a million views within just four days of being shared on YouTube.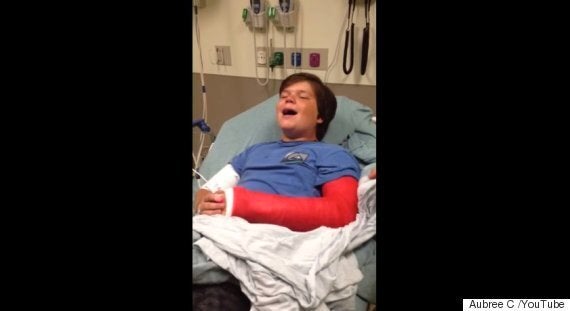 He really does love that cast.