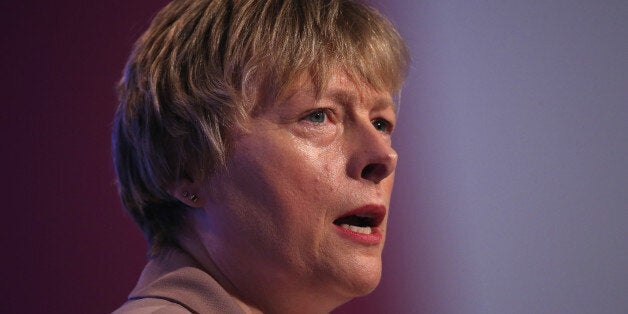 Labour must appeal directly to Tory supporters to win the 2020 election instead of "cobbling together" a coalition of disaffected voters, according to a deputy leadership candidate
Angela Eagle, one of seven Labour MPs vying to become deputy leader, believes getting back voters who switched to the Tories is not "rocket science".
The Wallasey MP called on the party to address people's concerns over education, home ownership and job security to show Labour understood problems facing people up and down the country.
In an interview with The Huffington Post UK, Ms Eagle warned the party must not become "Tory-lite", and should instead project its values of a fairer, more equal society.
Reflecting on the election result in her Westminster office ahead of the Labour leadership hustings on Monday morning, Ms Eagle said: "It was quite clear that in the seats we needed to win in England we didn't make progress, except in the few places where there were Liberal Democrat votes to harvest.
"We did not get Tory/Labour switchers and the plain fact is that to win an election in 2020 we need people who voted Conservative last time. It's as simple as that. No putting together, cobbling together 35% strategies from here, there and everywhere, no hoping [for] half of the Liberal Democrat voters who recoiled in horror in 2010 that their party went into coalition with the Tories when they had ben sounding to the left of us. Those votes aren't there to hoover up."
When asked what she felt are the concerns of those voters which Labour lost from Scotland to the South West, Ms Eagle said: "They are about insecurity, they are about being able to make a prosperous life for yourself, to perhaps be able to afford to buy your own home, to see that your children get a reasonable education so they can live happy and fulfilled lives.
"It's not rocket science, none of this is rocket science. It's about being to speak to the worries and concerns that people have."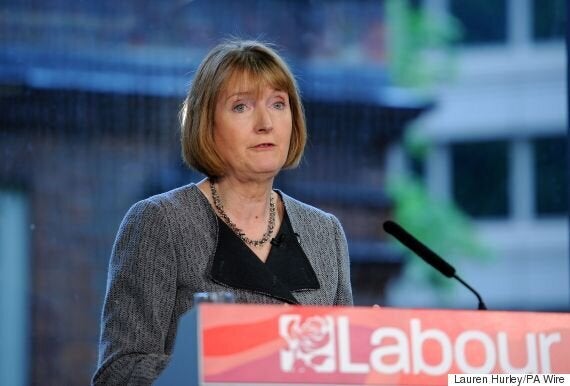 Labour's current deputy leader Harriet Harman
Ms Eagle spoke to The Huffington Post just hours after Labour's current deputy leader Harriet Harman revealed one supporter told a focus group she had been "a little bit disappointed and a little bit relieved" the party had lost the election.
Ms Eagle, who has been an MP for 23 years, said she hadn't picked up on that feeling.
She said: "Not in my constituency. In my constituency we had nearly a nine per cent swing from Tories to Labour, people are horrified with the result of the election. I think that shows just how split the country is in some ways. I doubled my majority. "
As a member of the opposition before Tony Blair led the party to a landslide victory in 1997, Ms Eagle saw first hand the party's transition from election loser to stunning victor.
But despite being part of the New Labour project in the mid-nineties, the current Shadow Leader of the House of Commons warned against a return to Blairism.
She said: "Pledge cards are 1997…so 1997. They worked in that great Labour landslide, but that was 20 plus years ago."
"[Re-running the 97 general election] won't get us anywhere. We have to deal with our past and our record. I think our failure to deal with this Tory myth about Labour overspending and causing the financial crisis and the deficit was a gross error.
"We have to stop the Tories promulgating these false narratives about us which are caricatures and trash our record.
"We have to defend our record but the answer does not lie in some new form of Blairism it lies applying our values: wanting a fairer, more equal, happier, more sustainable society were people have security, where people can reach there potential, where people aren't wasted, their futures aren't wasted because of where they're born or what place thy're born in or what there parents are doing."
Ms Eagle, whose twin sister Maria is also an MP, pointed to her own background as evidence of someone who benefitted from a more meritocratic society.
"I joined the party because my mum and dad were denied in 1940s and 1950s Sheffield any chances for higher or further education because of where they came from, because they were poor. I just thought that was wrong and I was able to be the first person who went to university from my family - albeit only about 10 minutes ahead of my sister - because of the work that previous labour government's did in opening up higher education and we both went to Oxford. That is the key to what I have been able to achieve and I want that for everybody."
Reflecting on the election campaign, Ms Eagle admitted the party had been unable to shift the "toxic" claim of a Labour/SNP deal from the news agenda.
She claimed the Tories had opened a "Pandora's Box" of nationalism, both in Scotland and England, adding: "I don't think that some of the consequence of what they did are going to be easy to deal with for them."
Ms Eagle revealed early analysis work of the Ukip surge which saw it come second in 44 Labour seats showed "quite a lot" of the party's voters "are people who haven't voted before or for a long time" or "were working class Tories."
She added: "But that doesn't mean we shouldn't listen to the worries that they have and try and address them. Many of those people in those kind of areas feel that the economy's left them behind, they've suffered from the effects of globalisation in that they haven't got skilled jobs that they can earn a lot of money in. Their jobs and their earning capacity is getting more and more insecure and what they can earn is being squeezed, not least by the effects of immigration."
Speaking about a phone conversation she had with Ed Miliband after the election defeat, Ms Eagle said: "It was a mutual shrugging of shoulders and 'oh isn't it awful' kind of [conversation].
"This failure is ours collectively, its not just and only about him he put up with an enormously stressful, difficult time with the character assassination, and the personal attacks and all of that, with humour and real resilience. I don't think it does us any good to put the boot in now, those failures were ours collectively and we have to learn the lessons and move on in the most positive way. He made a good speech the other day in the economics debate and I hope he will still have a lot to offer the party in future."
Nominations for the Deputy Leadership race open on Tuesday June 9.
Candidates need the support of 35 Labour MPs before Wednesday June 17 to make it into the final round.
Party members will vote and the final result will be announced on Saturday September 12.
The other candidates are Rushanara Ali, Ben Bradshaw, Stella Creasy, Caroline Flint, John Healey and Tom Watson.